Famous Literary Spats
This article relates to The Unchangeable Spots of Leopards
When famous figures spar, their words become part of the public record, particularly when those quarrelling are popular writers.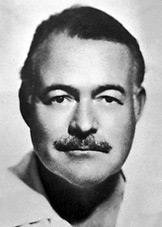 Ernest Hemingway, for example, was notorious for his antagonistic relationship with many of his contemporaries. While once close, he had a disagreement with his mentor Gertrude Stein over their differing opinions of Sherwood Anderson's works. As the friendship deteriorated, Stein published an unflattering portrait of Hemingway in The Autobiography of Alice B. Toklas. Hemingway countered with A Moveable Feast, in which he criticized Stein's writing for its use of "repetitions that a more conscientious and less lazy writer would have put in the waste basket."

William Faulkner was also critical of Hemingway. He famously stated, "He has never been known to use a word that might send a reader to the dictionary." Hemingway retorted, "Poor Faulkner. Does he really think big emotions come from big words?"

Hemingway's feud with F. Scott Fitzgerald had been chronicled in detail. He also criticized Fitzgerald in A Moveable Feast, and in 1936, he wrote "I always knew he couldn't think - he never could. He had a marvelous talent and the thing is to use it - not whine in public." Fitzgerald's response was remarkably mild: "Please lay off me in print. It cost me a night's sleep."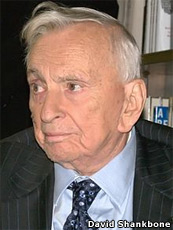 Later in the century, Gore Vidal seems to have attracted as much vitriol as Hemingway, openly fighting with several popular literary figures. His war of words with Truman Capote went on for decades. Vidal at one point called Capote "a dumpy little lowbrow" forever peddling "a public relations campaign masquerading as a career." Capote said, "Of course, I'm always sad about Gore. Very sad that he has to breathe every day" and claimed Vidal was without talent. Vidal countered that Capote was "a fully-fledged housewife from Kansas with all the prejudices." Capote attempted a reconciliation in 1969 but the desire for peaceful relations wasn't mutual. When Capote died in 1984 Vidal reportedly responded, "Good career move." In his memoirs, Vidal calls Capote "a pathological liar."

Vidal's very public fight with Norman Mailer actually came to blows more than once. Mailer (who was also feuding with Capote, Tom Wolfe and Germaine Greer, among others) was furious that Gore Vidal compared his 1971 book The Prisoner of Sex to "three days of menstrual flow" and Mailer himself to Charles Manson. At a party in 1977 Mailer threw a drink at Vidal and punched him, laying him out flat. From his position on the floor Vidal is said to have quipped, "As usual, words fail him."

In 1998 Mailer joined fellow authors John Irving and John Updike in criticizing Tom Wolfe's novel A Man in Full. In The New York Review of Books, Mailer compared reading it to making love to a 300-pound woman. "Once she gets on top it's all over. Fall in love or be asphyxiated." Irving opined, "It's like reading a bad newspaper or a bad piece in a magazine. It makes you wince," and Updike wrote in The New Yorker that the book "still amounts to entertainment, not literature, even literature in a modest aspirant form." Wolfe responded by referring to the authors as "the Three Stooges."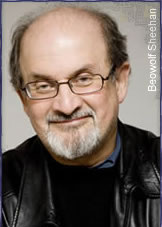 Salman Rushdie has also sparred with fellow writers over the years. In the 1980s John Le Carré's criticism of The Satanic Verses led to a war of words. Le Carré wrote, "Rushdie's way with the truth is as self-serving as ever," to which Rushdie responded, "I'm grateful to John Le Carré for refreshing all our memories about exactly how pompous an ass he can be."

Updike criticized Rushdie's 2005 novel Shalimar the Clown in The New Yorker, asking "Why, oh why did Salman Rushdie, in his new novel call one of his major characters Maximilian Ophuls?" Rushdie later responded in The Guardian, "Why oh why ...? Well, why not? Somewhere in Las Vegas there's probably a male prostitute called 'John Updike.'" He added that Updike's novel, Terrorist, was "beyond awful," and that Updike should "stay in his parochial neighborhood and write about wife-swapping, because it's what he can do."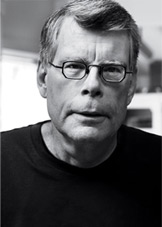 Not even popular fiction novelists are immune to battles with their peers. In 2007, Stephen King criticized John Patterson's writing, saying, "I don't like him, I don't respect his books because every one is the same." Patterson's response: "Recently Stephen King commented that he doesn't have any respect for me. Doesn't make too much sense - I'm a good dad, a nice husband - my only crime is I've sold millions of books."

As for that feud between Norman Mailer and Gore Vidal, Dick Cavett had both authors on his talk show shortly after, and the conflict escalated; Mailer head-butted Vidal in the green room before the show, and then told him on-air, that he "ruined" Jack Kerouac by sleeping with him. The video from the show, below, is worth watching. Cavett gets some great lines in as well, at one point asking Mailer if he should get two more chairs to accommodate Mailer's huge intellect.


This "beyond the book article" relates to The Unchangeable Spots of Leopards. It originally ran in April 2013 and has been updated for the February 2014 paperback edition.
This review is available to non-members for a limited time. For full access become a member today.
Membership Advantages
Reviews
"Beyond the Book" articles
Free books to read and review (US only)
Find books by time period, setting & theme
Read-alike suggestions by book and author
Book club discussions
and much more!
Just $39 for a year or $12 for 3 months