Between autumn 2020 and spring 2021, lots of COVID-themed books started to appear on bookstore and library shelves in the UK, where I live. It felt like nonfiction was quicker to respond to the pandemic than fiction. Some of my favorites were too niche for US publication because they focus on the UK's National Health Service (Intensive Care by Gavin Francis, a Scottish GP) or England's lockdown spring (The Consolation of Nature by Michael McCarthy, Jeremy Mynott, and Peter Marren). It soon became a low-key obsession of mine to read whatever I could about COVID.

I've especially valued insider looks by medical professionals. Every Minute Is a Day by Robert Meyer, MD and Dan Koeppel is a blow-by-blow account of the first six months of the pandemic by an ER doctor at the Bronx's Montefiore Medical Center. The statistics are stark: Of 6,000 COVID-19 patients admitted between March and September 2020, nearly 1,000 died. The situation changed daily as doctors recognized new symptoms and tested treatments.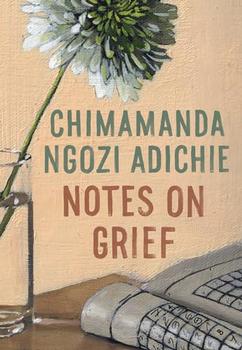 COVID was particularly complicated for those with loved ones overseas. For me, it was a spur to finally set up regular Zoom meetings with family in the States. In Notes on Grief, Chimamanda Ngozi Adichie writes about the loneliness of separation from her family in Nigeria during this time, a sadness compounded by her father's death in June 2020. The pandemic meant she couldn't travel to be with her family and his memorial service had to be delayed by months.

For some, COVID meant additional stress at a time of personal crisis. Fred D'Aguiar's Year of Plagues and Helen Epstein's Getting Through It both recount battling cancer in 2020. Poet D'Aguiar, treated for prostate cancer in Los Angeles, imagines his illness as an Anansi-like trickster in this tell-all memoir. Journalist Epstein presents a no-nonsense one-year diary of endometrial cancer and the relationships that helped her cope.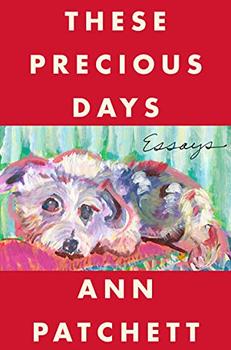 Others had the opportunity to form new and unusual family units during lockdown. The title piece in the autobiographical essay collection These Precious Days by Ann Patchett is about her unexpected friendship with Tom Hanks's personal assistant, Sooki Raphael, who ended up living with Patchett and her husband in Nashville while enrolled in a medical trial for pancreatic cancer. It's an unforgettable story.

Through my reading, I spent time quarantined in various locations around the world. Amy Kaler's Until Further Notice (Alberta, Canada) describes the sociology professor's churning thoughts and emotions — and newfound love of nature — in a way that will resonate for many. Matthew Kneale's The Rome Plague Diaries (Italy) collects his e-mail updates to friends from his adopted country as he visited empty tourist destinations and cooked comfort food.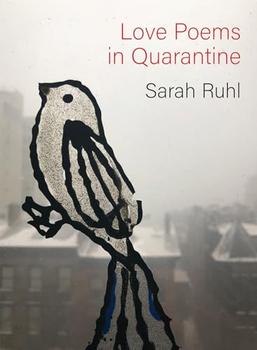 A few COVID books that I enjoyed cross genres. Playwright Sarah Ruhl's Love Poems in Quarantine reflects on everyday parenting duties as well as momentous national events like George Floyd's murder. Her poetry is wise and accessible, incorporating various forms such as haiku. Edward Carey's Plagues and Pencils collects the sketches he posted daily on Twitter during lockdown, featuring everyone from Rudy Guiliani to Ebenezer Scrooge. Rachael Smith's Quarantine Comix is a graphic memoir of her struggle with depression during the pandemic.

Still on my TBR? Two essay-rich anthologies, Alone Together (ed. Jennifer Haupt) and And We Came Outside and Saw the Stars Again (ed. Ilan Stavans); Charles Finch's What Just Happened (memoir/diary); Ethan Sacks's COVID Chronicles (comics collection); Lawrence Wright's The Plague Year (investigative journalism); and philosopher Slavoj Žižek's Pandemic! COVID-19 Shakes the World.

Whether fiction or nonfiction, even within the narrow field of post-COVID narratives there are so many perspectives and experiences to explore.


This piece by Rebecca Foster was first published as a "beyond the book" article for Feral City by Jeremiah Moss.

Browse thousands of other articles in our Beyond the Book section.