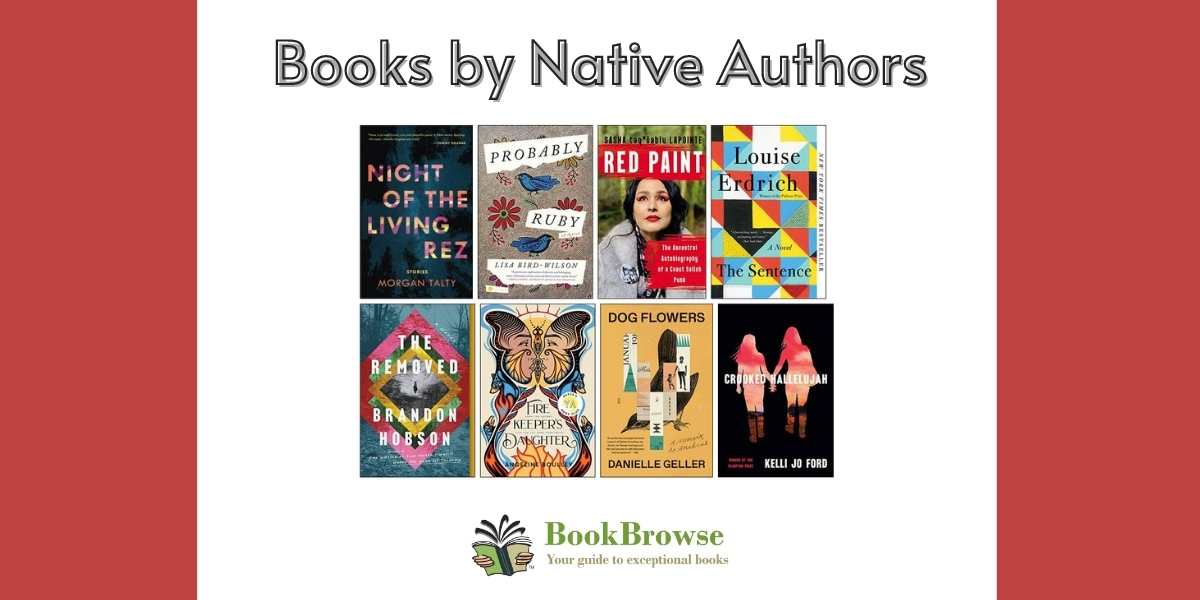 While still underrepresented, Native authors — including many emerging writers — have been behind an exciting variety of interesting literature from both major and small publishers as of late. As we at BookBrowse have been working to consciously build up the books featured in our Native and Indigenous category, we would like to take the opportunity to share with you some of our recently reviewed books by Native writers.
The authors of these works come from and write about a wide variety of cultures and experiences. Morgan Talty is a citizen of the Penobscot Indian Nation whose debut short story collection is set in a Native community in Maine. Lisa Bird-Wilson is a Cree-Métis author living in Saskatoon, Canada. Writer Louise Erdrich, who runs a bookstore in Minnesota, is a member of the Turtle Mountain Band of Chippewa Indians. Novelists Brandon Hobson and Kelli Jo Ford are both citizens of the Cherokee Nation Tribe of Oklahoma. Memoirist Danielle Geller is a member of the Navajo Nation who lives in British Columbia. Sasha taqʷšəblu LaPointe, punk musician and author of an "ancestral autobiography," hails from the Nooksack and Upper Skagit tribes of the Pacific Northwest. Young adult author Angeline Boulley is a member of the Sault Ste. Marie Tribe of Chippewa Indians who lives in southwest Michigan and writes about her community in the Upper Peninsula.

All of these books have been released in either hardcover or paperback within the past two years, and are also available as ebooks and audio books, so they would make great selections for any book clubs or individual readers who like to stay abreast of contemporary literature.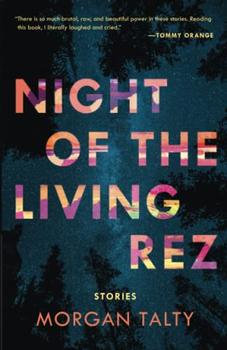 Night of the Living Rez
by Morgan Talty
Paperback Jul 2022. 296 pages
Published by Tin House Books
Talty has a remarkable talent for summoning bizarre imagery and incidents, details that are vividly realistic, funny and vaguely reminiscent of a horror film, like the one referenced in the book's title. These details include a woman firing a Super Soaker squirt gun full of her own urine in a store, and a plague of caterpillars squirming across the reservation's roads ("Some were dead, run over by cars and trucks—it sounded like popcorn popping when we drove over it—and others were alive, crawling among the gooey dead in search of trees with leaves they hadn't eaten"). Talty's choice to move back and forth through time rather than present a linear narrative of David's life gives the reader space to interpret and draw their own conclusions about his decisions and the trauma that informs them.
Read more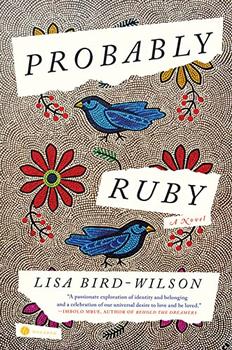 Probably Ruby
by Lisa Bird-Wilson
Paperback Jan 3, 2023. 288 pages
Published by Hogarth Books
Bird-Wilson's background as a poet is apparent in her rich, evocative language. Rose longs to return to the home of her birth, "Where the sound of shaken leaves on dry branches ripped across the acres like soft gossip." Chapters that feature the perspectives of Ruby's biological mother, father and other relatives heighten the book's complexity, showing the reader where Ruby has come from in ways she cannot access herself.
Probably Ruby
is a deft work of characterization. It is effective in exhibiting Ruby as the sum of her parts — a person affected by intergenerational trauma and a history she cannot fully know.
Read more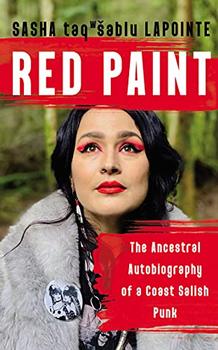 Red Paint: The Ancestral Autobiography of a Coast Salish Punk
by Sasha taqʷšəblu LaPointe
Hardcover Mar 2022. 208 pages
Published by Counterpoint Press
Through a nomadic and place-sensitive gaze on the Pacific Northwest, LaPointe presents a separation between land and state that throws into sharp relief the strangeness of settler-colonial fictions and values. The subjects she combines do not fit together simply because she blends them well (although she does) but rather because, as she shows us, trauma does not exist in a vacuum — or in any one place. Neither, necessarily, does the concept of home. Through the fluidity of her writing, LaPointe honors the movement and exploration crucial for healing.
Read more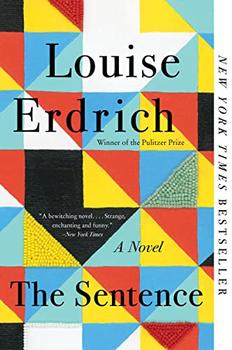 The Sentence
by Louise Erdrich
Paperback Sep 6, 2022. 400 pages
Published by Harper Perennial
It is Tookie's too-muchness — her omnivorous appetites, her talent for storytelling and selling and embellishing — that makes her vulnerable and also ultimately saves her. Similarly, this brilliant novel thrives as a mish-mash of ghost story, mystery, comedy, picaresque, social commentary and book-lover's book, all of which is exactly enough. Through plumbing all these elements, Erdrich steers her complicated character towards a fitting conclusion, one that gives her a place in the vast world she loves without taking anything from her, one that allows her to make peace with herself and her ghost.
Read more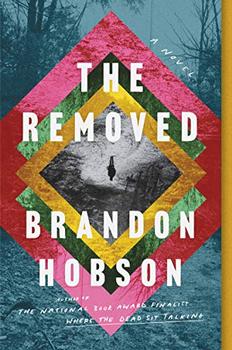 The Removed
by Brandon Hobson
Paperback Oct 2021. 288 pages
Published by Ecco
Interspersed with the chapters from the perspectives of the Echotas, Hobson includes the point-of-view of an ancestor, Tsala, a prophet who foresaw the events of the Trail of Tears, an act of genocide in which thousands of Cherokee were forcibly removed from their land. These chapters ultimately intersect with Edgar's in the novel's arresting and sophisticated climax.
The Removed
is a novel about the thin veil between the living and the dead, the past and the present.
Read more
Firekeeper's Daughter
by Angeline Boulley
Paperback Mar 7, 2023. 496 pages
Published by Square Fish
Winner of the 2021 BookBrowse Award for Best Young Adult Novel
Despite being almost 500 pages, the novel never drags, but keeps a slow and sustained pace. This adds an extra layer to what would otherwise just be your average thriller, as it allows the reader to truly digest every new piece of information that comes to light and become fully immersed in the world of the book. However, the faster-paced, more adrenaline-filled chapters will have you on the edge of your seat.
Read more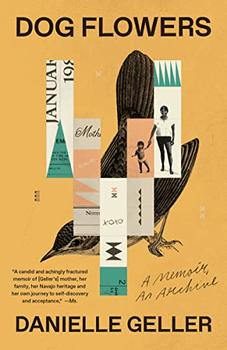 Dog Flowers
by Danielle Geller
Paperback Apr 2022. 272 pages
Published by One World
Dog Flowers
is a difficult story that shines with an array of oddities. Geller's memoir isn't a search for the truth so much as it is a search for a rainbow in a very dark cloud. We need accounts of how children of alcoholics are harmed in the horrible quiet. When those like Geller, who have survived such experiences, write about love, loss, fragility and pain, when they document their tangled histories, they affirm their humanity in a society that standardizes extremes.
Read more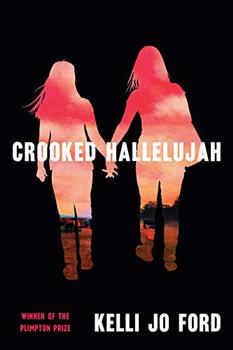 Crooked Hallelujah
by Kelli Jo Ford
Paperback Jul 2021. 304 pages
Published by Grove Press
Crooked Hallelujah
opens with radiant confidence and pushes through to a generous and satisfying ending, All the various parts of the novel are infused with a similar urgent mood that suggests the inner arrangement of a person's self has a crucial effect on the external world around them. Ford offers readers a memorable glimpse of her characters' lives, making the journey through their stories abundantly worthwhile.
Read more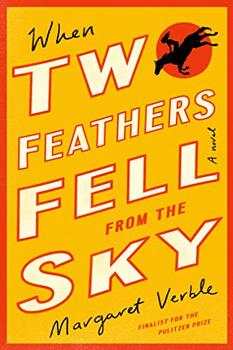 In addition to the featured books above, you can check out our discussion from last fall of Margaret Verble's When Two Feathers Fell from the Sky, which follows a Cherokee horse-diver in 1920s Nashville, Tennessee. Verble is a citizen of the Cherokee Nation of Oklahoma and lives in Kentucky.

If you're looking for more recommendations, Louise Erdrich's Birchbark Books is a fantastic resource for keeping up with Native literature online. And of course, we'll continue to feature recommended works by Native authors in future reviews.