Introducing translated literature into your book club is a great way to expand the scope of what you read and discuss. Translated books make up a relatively small percentage of all books published in English, but within that small percentage lie vast opportunities to engage with unique artistic perspectives. Below is a selection of recent translations for your book group to enjoy.

Kim Jiyoung, Born 1982 is a feminist novel that makes a statement via its everywoman protagonist. It Would Be Night In Caracas and When the Plums Are Ripe show political events through the eyes of their distinct main characters. No Presents Please and The Black Cathedral are multi-faceted reads that explore individuality and community while offering viewpoints from a wide range of characters.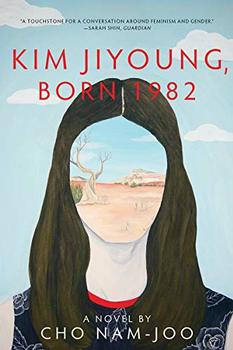 Kim Jiyoung, Born 1982: A Novel by Cho Nam-joo
Originally published in Korean, translated by Jamie Chang
Paperback Mar 2, 2021. 176 pages. Published by Liveright
Considered one of the most important works of feminist literature in South Korea,
Kim Jiyoung, Born 1982
is now available in this English translation from Jamie Chang. The novel follows the life of an ordinary Korean woman navigating various aspects of sexism. It makes the interesting decision to employ a mix of fiction and non-fiction in its approach (for example, the narration cites statistical evidence of gender discrimination), which creates a read that is both artful and educational. Book groups with an interest in feminism and gender issues will find a lot to discuss here.
More details and reviews about this book
|
Buy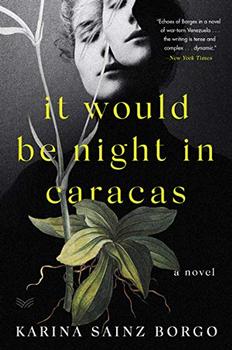 It Would Be Night in Caracas by Karina Sainz Borgo
Originally published in Spanish, translated by Elizabeth Bryer
Paperback Aug 2020. 224 pages. Published by Harper Via
In this novel set in Caracas, Venezuela, a woman in her late 30s named Adelaida Falcón attempts to deal with her mother's death from cancer at the same time as she faces the civil unrest that has sprung up following the death of President Hugo Chávez in 2013. As she struggles with her own ordeals, her personal life collides with the political situation around her. The story offers significant possibilities for discussion about how people experience large-scale events on an individual level.
More details and reviews about this book
|
Buy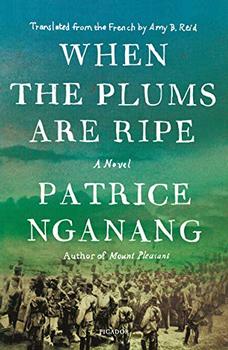 When the Plums Are Ripe by Patrice Nganang
Originally published in French, translated by Amy Baram Reid
Paperback Aug 2020. 368 pages. Published by Picador
When the Plums Are Ripe
, the second offering in a trilogy from Nganang, takes place in French-colonized 1940s Cameroon during the World War II conflict between Free French forces and those loyal to Vichy France and the Nazi regime. The story (which stands well alone from the first volume,
Mount Pleasant
) follows Pouka, a young poet who returns to his home village after having worked in the capital for the French administration during the past three years. Nganang provides a glimpse of a particular time and place in history through an engaging and lyrical narration, inviting reflection on colonialism, community and everyday life in times of change and unrest. This book is dense in places, so recommended for book clubs that appreciate challenging reads.
More details and reviews about this book
|
Buy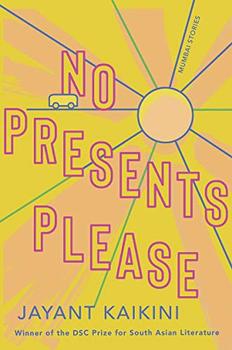 No Presents Please: Mumbai Stories by Jayant Kaikini
Originally published in the southern Indian language of Kannada, translated by Tejaswini Niranjana
Paperback Jul 2020. 240 pages. Published by Catapult
This collection of short stories focuses on a variety of people living in the bustling metropolis of contemporary Mumbai. Kaikini examines both the characters' isolation and their ability to form community with one another. While the work covers the experiences of a wide cast of characters, it also draws subtle links between their stories that create a cohesive feel to the collection, giving book groups the option of discussing similar themes across stories or focusing on individual stories of interest.
More details and reviews about this book
|
Buy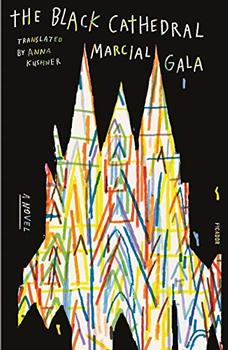 The Black Cathedral by Marcial Gala
Originally published in Spanish, translated by Anna Kushner
Paperback Jan 12, 2021. 224 pages. Published by Picador
Gala's debut novel is a stimulating choice for book groups who don't mind some vulgarity and sinister humor. The book is narrated in a lively multiple-voice format by inhabitants of the Cuban neighborhood of Punta Gotica and revolves around plans for a cathedral to honor a version of Christianity known as the Church of the Holy Sacrament. The result is a whirlwind of perspectives that reveal the characters' tragedies, intentions, hopes and dreams. Possible topics for discussion are numerous and include religion, corruption and fate vs. free will.
More details and reviews about this book
|
Buy