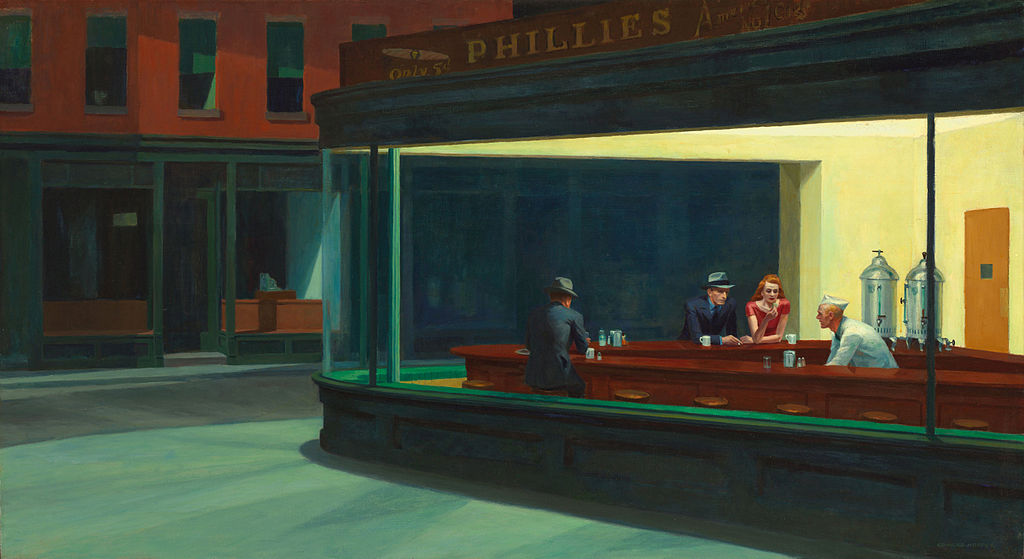 Each week, we're sharing cultural experiences you can access from home during the pandemic, such as online concerts, theater and art. This week we look at the influence of renowned American artist Edward Hopper.

A large part of the mystique of Edward Hopper (1882-1967) is that he was entirely self-trained and possessed a preternatural gift for art; a perception that Hopper himself reinforced saying, "The only real influence I've ever had was myself." So, it came as a shock to many when, a couple of weeks ago, Louis Shadwick, a PhD student at the Courtauld Institute of Art published the findings of his research proving that at least four of Hopper's early oil paintings were copied from other sources, including instructional art magazines. This discovery also undermines the previously held perception that Hopper's earliest works were inspired by local scenes of his childhood in Nyack, New York.

The sadness of this discovery is that it seems unlikely that people today would be any less admiring of Hopper's mature work if they had known that he copied pictures in his youth, but instead, by pretending otherwise and now being found out, the notoriously arrogant Hopper has left an asterisk against his name.

What remains undiminished is Hopper's influence on other artists particularly in the world of film as this fourteen minute video by Eyes on Cinema shows. And arguably no film director was more influenced by Hopper's art than Alfred Hitchcock (1899-1980). Hopper painted many of his pictures from the perspective of a voyeur, a perspective that Hitchcock also embraced. For example, in Hitchcock's Rear Window, the photographer Jeff spies on his neighbors whose lives look much like Hopper's Night Windows and Room in New York. And Hitchcock modelled the Bates Motel in Psycho on Hopper's House by the Railroad.

In his turn, Hitchcock's techniques have influenced many others as intofilm.org explores, both in terms of film techniques such as the dolly zoom (whereby the the zoom is adjusted in conjunction with the camera's movement towards or away from the subject, so the subject appears stationary while the background size changes (as used in Vertigo) to entire genres, for example, apparently North by Northwest was an influence on the James Bond franchise, while the theme of surveillance in Psycho has been carried over into any number of films.

And thus we see that no man is an island, everyone is influenced by others, there is very little that is truly new under the sun.



If you enjoyed reading this, you may wish to explore our other Culture Corner posts and our beyond the book articles, each of which explores a historical, cultural or contextual aspect of one of the many thousands of books we have reviewed.

Edward Hopper, Nighthawks, image in the public domain