In the first of a new series of posts that feature librarians' successful ideas and creative solutions, Katharine Phenix from Anythink Libraries in Colorado tells us about "Shakespeare Society: Pizza and a Play," a popular program that has been running strong for six years!


Hello Katharine, please tell us about this program!

This program started out as readers' theater for adults, and we read a few plays that were copyright free, but after we read our first work by Shakespeare, Romeo and Juliet, we never looked back.

We meet every other month (except June, July and December) on the first and second Tuesdays from 6 to 8 pm. Each play takes exactly two sessions, with the first half hour being for pizza.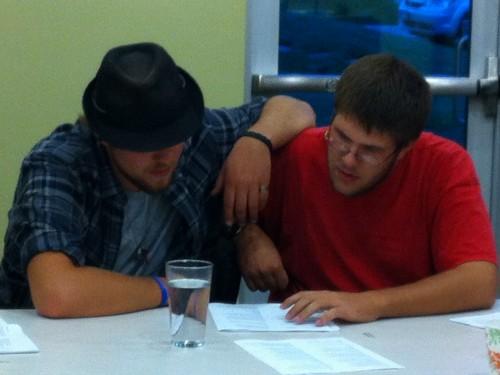 Attendees have included young men who have aged out of teen reading but love theater, people who come to the library mostly for food and warmth, developmentally slow twenty-somethings (so much fun when we have to explain the sexy parts!), a retired pediatrician, a defense attorney, and the usual assortment of book club members. Sometimes teen advocates come for something to do with their teen partners.

We usually have between 8 and 12 attendees, and as many as 15. You don't want more than that because it's hard to stay engaged if you're not reading often. We read through, clockwise, with each person taking the part of the next character.

The library supplies books (usually a Folger's or Oxford publication of the play) and iPads (we read from either No Fear Shakespeare or shakespeare.mit.edu). It is a great way to get older adults comfortable with technology.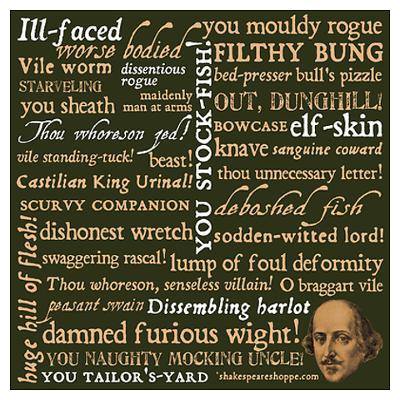 What would you say are the most positive outcomes of the Shakespeare Society?

I've introduced a number of older adults to the uses of the internet and iPads. We've all learned a lot about Shakespeare, where famous phrases come from, and the history of English royalty. And many participants have become friends outside the library - community! community!

...We can also insult each other much more colorfully now.

Are there any challenges you've faced over the last six years? How did you handle them?

One year the Shakespeare enthusiasts asked to do it every month instead of every other month. Not enough people came. We also gave up meeting in December for that reason.

You would think that people would be impatient with slow readers, but in fact we are all kind. I like reading the story and often advocate for using the translation into modern English, which is provided alongside the original in the No Fear Shakespeare editions, but I am always outvoted and we read the original language.

Do you have any words of advice for others who might try to implement a program like this? How did you get the word out when Shakespeare Society was new?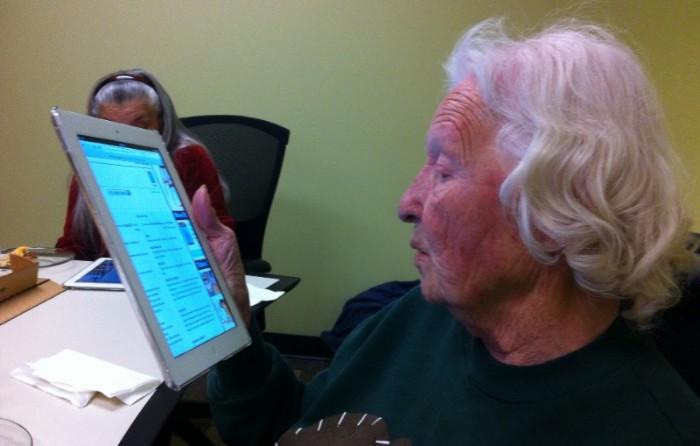 It has grown mostly through word of mouth. You can't really understand the magic of the Bard until you participate in it. I think the pizza helps. I sometimes show bits of the Royal Shakespeare company doing a scene on YouTube, and I showed the dinner scene from the Anthony Hopkins film, Titus, where everybody killed everybody. What fun!

When we decided to do all the Henrys and Richards in order (Henry IV, Part 1; Henry IV, Part 2; Henry V; Henry VI, Part 1; Henry VI, Part 2; Henry VI, Part 3; Henry VIII; King John; Richard II; Richard III) I thought we would lose people. Instead we discovered we love battles and enjoy adding our own sound effects. There hasn't been one play when we didn't laugh about something.

Thank you for sharing this great idea Katharine!


Does your library have an idea - big or small - to share?
We would love to hear it!

To receive more librarian ideas in your mailbox, subscribe to BookBrowse's Librarian Newsletter: A monthly newsletter geared towards the interests of public librarians with reading lists, previews, advice & tips, news, and special offers.