Every time BookBrowse reviews a book we go "beyond the book" to explore a related topic, such as this article originally written as background to The Last Mrs Parrish, a debut novel written by sisters Lynne Constantine and Valerie Constantine:
---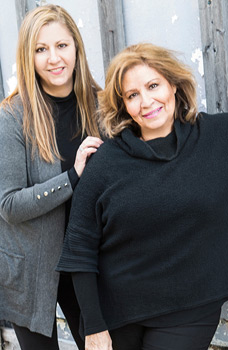 According to their website, "Liv Constantine is the pen name of sisters Lynne Constantine and Valerie Constantine." Hearing this piqued my curiosity regarding, not simply literary collaborations (there are tons of those), but writers who collaborate and then publish their fictional works under a single pseudonym--and in particular writers who are related to each other.

Here are some famous related co-authors who write under a single pen name: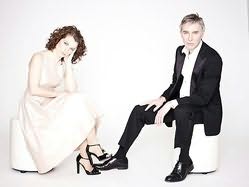 The first on the list is the duo Nicci French. This is the pseudonym of the married British team Nicci Gerrard and Sean French, who have written many very popular psychological thrillers. The historical crime writer Michael Gregorio is actually the husband and wife team of English teacher Michael G. Jacob and philosophy teacher Daniela De Gregorio, who live in Spoleto, Italy. Another wedded team, this one from the USA, is Judith Barnard and Michael Fain, who published 11 novels as Judith Michael. While the aforementioned couples combined their names to form their pseudonyms, Swedish couple Alexander Ahndoril and Alexandra Coelho Ahndoril went a step further and created a whole new name - writing their mysteries as Lars Kepler.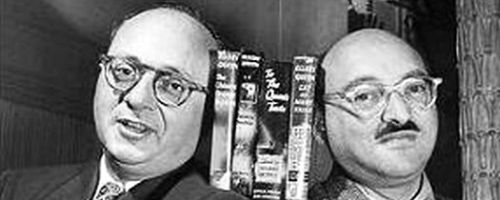 Being married to your co-author is one thing, but what about blood relations, like the Constantine sisters? Ellery Queen was the pen name of two cousins, Daniel Nathan (professionally known as Frederic Dannay) and Emanuel Benjamin Lepofsky. Initially, they used the pseudonym Manfred Bennington Lee for their novels and short stories about a fictional detective character named Ellery Queen, but later they chose their detective's name as their pen name. The cousins were also responsible for four novels published under the name Barnaby Ross, ghostwritten by Don Tracy, but controlled and edited by the cousins.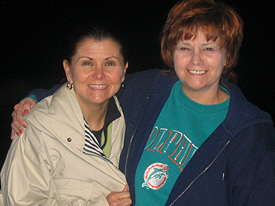 E.D. Gerard is the earliest sibling duo here. This is the collaborative pen name of the Scottish sisters Emily and Dorothea Gerard, who wrote novels together in the late 1880s. The British Isabel Meredith is the author of the 1903 novel A Girl Among the Anarchists. However, this is actually the pseudonym of Helen and Olivia Rossetti, who were the daughters of William Michael Rossetti and nieces of Dante Gabriel Rossetti. P. J. Parrish are also two sisters – Detroit born Kelly Nichols (née Montee) and Kristy Montee – who write the Louis Kincaid series of mystery thriller novels. Perri O'Shaughnessy is the pen name for two sisters, Mary and Pamela O'Shaughnessy, who write the Nina Reilly legal thrillers and live in Northern California.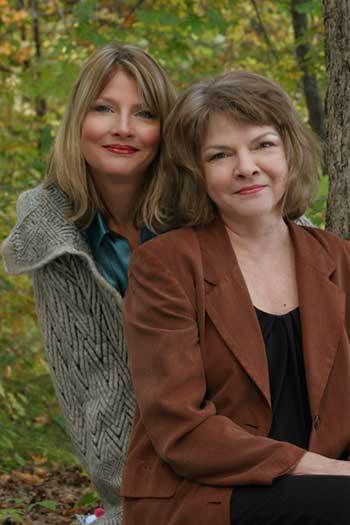 Finally, there is the mother-daughter team of Patricia (P.J.) and Traci Lambrecht, who wrote award-winning mystery and thriller novels together as P.J. Tracy up until P.J's death in 2016.

It seems the most popular genres of choice for collaborative works are the darker ones – crime, psychological, mystery and adventure. If you know of other related writers collaborating and using single pseudonyms, do post them below!
Lars Kepler
Ellery Queen team
P. J. Parrish
P.J. Tracy