It's time again for our annual look at upcoming movies based on books, so you're in the know and ahead of the crowd - whether you intend to see the films or not! We've corralled 23 films releasing in the next six months, and the books they are based on; and a further 45+ in development. If we've missed any, or you have updated information, please do post at the bottom.

First published in Sept 2017, updated to add even more upcoming movies based on books, in Nov 2017

Fall 2017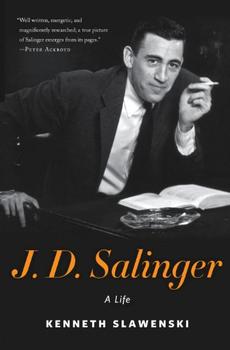 Rebel in the Rye (J. D. Salinger: A Life by Kenneth Slawenski)
This biopic of reclusive author, J.D. Salinger, starring Zoey Deutch, Sarah Paulson and Kevin Spacey, is based on Kenneth Slawenski's 2011 biography
J. D. Salinger: A Life
. At the time of writing, Rotten Tomatoes gives it a 32% rating. In theatres Sept 15, 2017.
About this book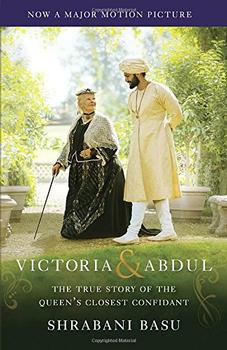 Victoria and Abdul
In her waning years, Queen Victoria strikes up an unlikely friendship with a young Indian clerk named Abdul Karim. Based on Shrabani Basu's nonfiction book
Victoria & Abdul: The True Story of the Queen's Closest Confident
. Starring Judi Dench, Ali Fazal and Tim Pigott-Smith. Rotten Tomatoes currently shows a rating of 64%. In theaters Sept 22, 2017.
About this book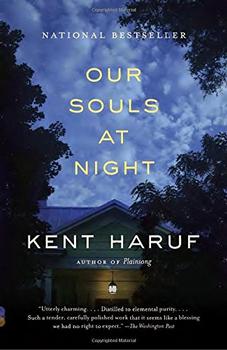 Our Souls at Night
Jane Fonda and Robert Redford star as a widow and widower who've lived next to each other for years. Based on Kent Haruf's much loved book of the same name. The Tomatometer gives a high 83% rating! Releases Sept 29, 2017 as a Netflix Original.
About this book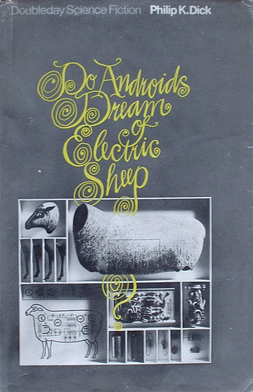 Blade Runner 2049
The original 1982
Blade Runner
film is loosely based on Philip Dick's 1968 novel
Do Androids Dream of Electric Sheep
(retitled in later editions as
Blade Runner: Do Androids Dream of Electric Sheep
). This sequel looks like it will be one of the biggest box office movies of the season. Starring Harrison Ford (who reprises his role as Deckard), Ryan Gosling and Ana de Armas. In theaters Oct 6, 2017.
About this book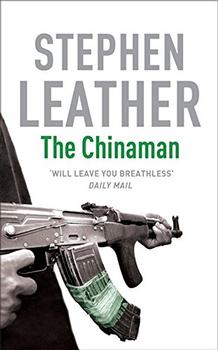 The Foreigner
A humble businessman with a buried past seeks justice when his daughter is killed in an act of terrorism. Jackie Chan and Pierce Brosnan star in this action movie based on
The Chinaman
, the first in Stephen Leather's three-part Mike Cramer series. In theaters Oct 13, 2017.
About this book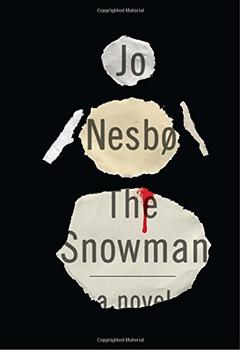 The Snowman
Detective Harry Hole investigates the disappearance of a woman whose pink scarf is found wrapped around an ominous-looking snowman. Based on Jo Nesbo's 2011 book of the same name, which is the seventh in his Harry Hole series but appears to be the first to be filmed. Starring Rebecca Ferguson, Michael Fassbender and Chloë Sevigny. In theaters Oct 20, 2017.
About this book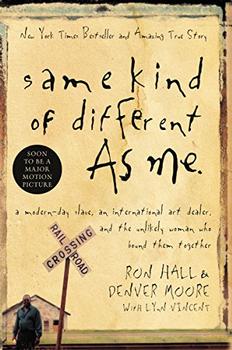 Same Kind of Different As Me
Renée Zellweger, Jon Voight and Djimon Hounsou star in this film based on the unwieldy titled
Same Kind of Different As Me: A Modern-Day Slave, an International Art Dealer, and the Unlikely Woman Who Bound Them Together
by Ron Hall, Denver Moore and Lynn Vincent. International art dealer Ron Hall befriends a dangerous homeless man in order to save his struggling marriage to a woman whose dreams will lead all three of them on the journey of their lives. In theaters Oct 20, 2017.
About this book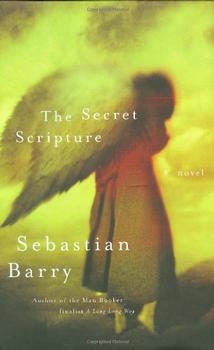 The Secret Scripture
Based on the book by Sebastian Barry in which an Irish woman keeps a diary of her 100 year life including an extended stay at a mental hospital. Rooney Mara, Aidan Turner and Theo James star. In theaters Oct 13, 2017.
About this book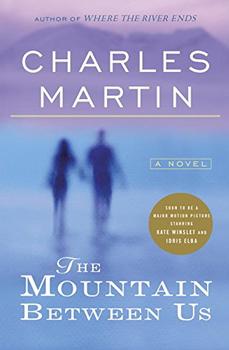 The Mountain Between Us

After their plane crashes in the High Uintas Wilderness, two strangers must rely on each other to survive being stranded in the snowy mountains. Based on the book by Charles Martin, the film stars Kate Winslet and Idris Elba. In theaters Oct. 20, 2017.
About this book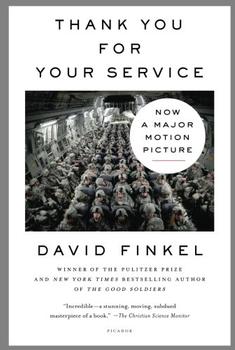 Thank You For Your Service
Based on the nonfiction work by David Finkel which offers an unflinching but deeply humane look inside the heads of those who must live the rest of their lives with the chilling realities of war. Starring Haley Bennett, Miles Teller, Amy Schumer. In theaters Oct 27, 2017.
About this book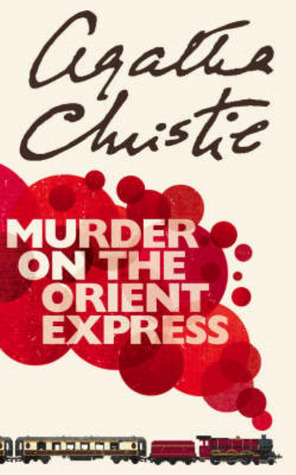 Murder on the Orient Express
Johnny Depp, Daisy Ridley and Willem Dafoe star in this new take on Agatha Christie's 1934 mystery. In theaters Nov 10, 2017.
About this book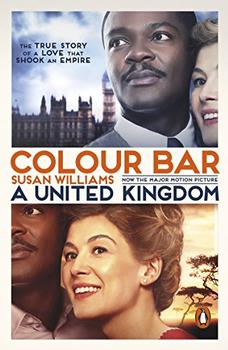 A United Kingdom
Based on
Colour Bar
by Susan Williams this biopic starring David Oyelowo and Rosamund Pike is based on the true story of King Seretse Khama of Botswana and how his loving but controversial marriage in the 1940s to a British white woman, Ruth Williams, put his kingdom into political and diplomatic turmoil. Well worth watching - this movie gets two thumbs up from BookBrowse! Available on HBO from November.
About this book
Wonder
Based on R. J. Palacio's bestselling children's book which tells the inspiring story of August Pullman, a boy with facial differences who enters fifth grade, attending a mainstream elementary school for the first time. The novel is the inspiration behind the anti-bullying campaign, Choose Kind. Starring Julia Roberts, Owen Wilson and Jacob Tremblay. In theaters Nov. 17, 2017.
About this book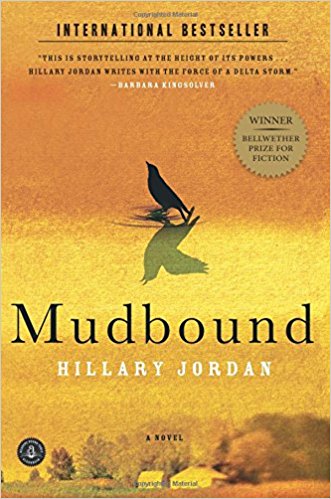 Mudbound
Jonathan Banks, Carey Mulligan and Garrett Hedlund star in the movie based on Hillary Jordan's 2008 novel. It's 1946 and city-bred Laura McAllan is trying to raise her children on her husband's Mississippi Delta farm. Release in limited theaters and Netflix, Nov 17, 2017.
About this book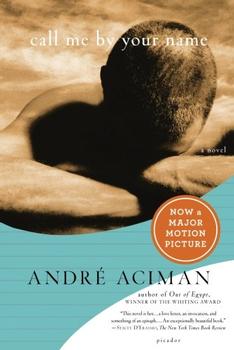 Call Me by Your Name
Set in Northern Italy in the summer of 1983; an American-Italian is enamored by an American student who comes to study and live with his family. Together they share an unforgettable summer full of music, food, and romance that will forever change them. Based on the novel by André Aciman. In theaters Nov 24, 2017 (late changed to Jan 2018).
About this book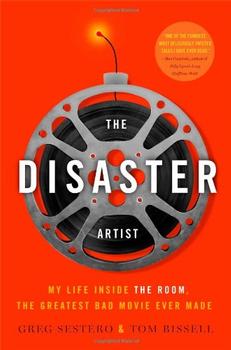 The Disaster Artist
Based on
The Disaster Artist: My Life Inside The Room, the Greatest Bad Movie Ever Made
by Greg Sestero and Tom Bissell. In theaters Dec 8, 2017.
About this book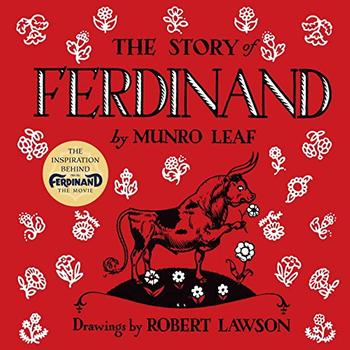 Ferdinand
After Ferdinand, a bull with a big heart, is mistaken for a dangerous beast, he is captured and torn from his home. Determined to return to his family, he rallies a misfit team on the ultimate adventure. Based on the classic children's book by Munro Leaf, this computer-animated comedy stars Kate McKinnon, David Tennant and Miguel Ángel Silvestre. In theaters Dec 15, 2017.
About this book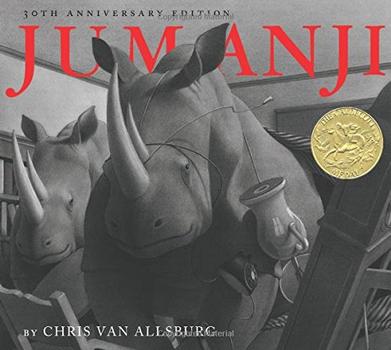 Jumanji: Welcome to the Jungle
Four teenagers discover an old video game console and are literally drawn into the game's jungle setting becoming the adult avatars they choose. Inspired by
Jumanji
by Chris Van Allsburg. Starring Dwayne Johnson, Karen Gillan and Kevin Hart. In theaters Dec 20, 2017
About this book

Early 2018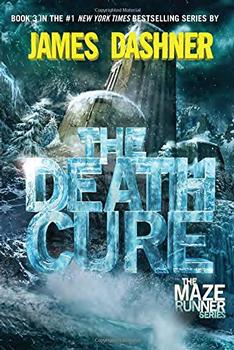 Maze Runner: The Death Cure
Young hero, Thomas, embarks on a mission to find a cure to a deadly disease known as the "Flare". Based on the third book in James Dashner's Maze Runner trilogy. Starring Kaya Scodelario, Dylan O'Brien, Nathalie Emmanuel. In theaters Jan 26, 2018.
About this book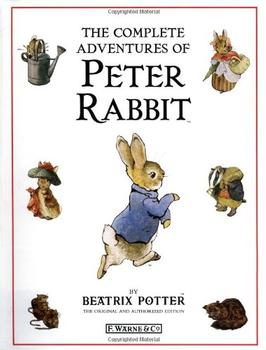 Peter Rabbit
This adaption of Beatrix Potter's 1902 classic stars Margot Robbie, Elizabeth Debicki and Daisy Ridley. In theaters Feb 9, 2018
About this book
Fifty Shades: Freed
The conclusion of E. L. James's trilogy starring Arielle Kebbel, Tyler Hoechlin and Dakota Johnson. In theaters Feb 9, 2018.
About this book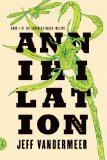 Annihilation
A biologist signs up for a dangerous, secret expedition where the laws of nature don't apply in this movie adaptation of the first volume in Jeff Vandermeer's Southern Reach trilogy. Starring Natalie Portman, Tessa Thompson, Jennifer Jason Leigh. In theaters Feb 23, 2018
About this book
A Wrinkle in Time
After the disappearance of her scientist father, three peculiar beings send Meg, her brother, and her friend to space in order to find him. Based on Madeleine L'Engle's classic and starring Rowan Blanchard, Reese Witherspoon, Mindy Kaling and Oprah Winfrey. In theaters March 9, 2018.
About this book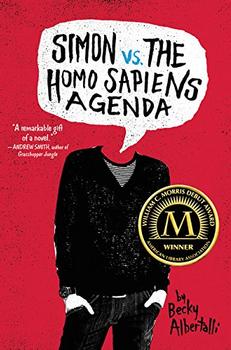 Simon vs. the Homo Sapiens Agenda
A gay teen takes a novel approach to coming out to his classmates in this movie based on the novel by
Becky Albertalli. Starring Josh Duhamel, Katherine Langford and Jennifer Garner. In theaters
March 16, 2018
About this book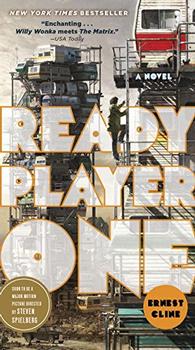 Ready Player One
When the creator of a virtual reality world called the OASIS dies, he releases a video in which he challenges all OASIS users to find his Easter Egg, which will give the finder his fortune. Wade Watts finds the first clue and starts a race for the Egg. Based on the cult-classic by Ernest Cline and directed by Steven Spielberg. Starring Olivia Cooke, Hannah John-Kamen and Ben Mendelsohn. In theaters March 30, 2018.
About this book
Selected Movies Scheduled to Release Later in 2018 and early 2019
In Development/In Production/Post Production
Movies of the following books (listed alphabetically) are said to be in development or in production/post production.
All the Bright Places by Jennifer Niven. The love story between a boy and a girl who simultaneously save each other's lives. Elle Fanning will star in the film adaptation which is listed as releasing in 2018 but is still "in development" as of September 2017.


Anthem of a Reluctant Prophet by Joanne Proulx. The film adaptation, to be named simply Anthem, is currently listed as in pre-production. Earlier reports said it was due to release on January 12, 2018 but as of Sept 2017 no release date was found.


Big Guns by Steve Israel. In October 2017, it was announced that Branded Pictures Entertainment have optioned the film rights to former New York congressman Steve Israel's novel about the gun industry. The book is to be published in April 2018 by Simon & Schuster and, apparently, the film is "on a fast-track for development, as gun legislation continues to be a galvanizing national issue."


Bluebeard by Kurt Vonnegut. As of this writing, Bluebeard is listed as in pre-production.


Break My Heart 1,000 Times by Daniel Waters. Set in a post-apocalyptic society where ghosts roam freely, Veronica and her friend Kirk must fight off both the dead and living. Currently listed as in post production with expected release in 2018.


The Devil in the White City by Erik Larson. Apparently Leonardo DiCaprio will star as the torture-loving 19th century serial killer at the heart of The Devil in the White City, based on Larson's 2003 nonfiction work. If so it will be DiCaprio's sixth collaboration with Martin Scorsese. This movie has been in development for a long time and, in 2016, industry buzz seemed to indicate that it actually might happen, but a year later it is still marked as in development.


Divergent series by Veronica Roth. The first three films based on Roth's trilogy (Divergent, Insurgent and Allegiant) released in theaters, but it seems there is a fourth production in the works which will be released as a Starz TV series.


The Boy Who Harnessed The Wind by William Kamkwamba and Bryan Mealer. In October 2017 Deadline reported that actor Chiwetel Ejiofor's directorial debut, The Boy Who Harnessed the Wind, has started production in Malawi. It is based on the true story of William Kamkwamba, an enterprising African teenager who constructed a windmill from scraps to create electricity for his entire community.


Eleanor & Park by Rainbow Rowell. Dreamworks Studios have the rights to Rainbow Rowell's charming 2013 novel for young adults, and apparently Rowell is writing the screenplay, but a year after first being noted in this blog its development status is still listed as "unknown".


The Emperor's Children by Claire Messud. The word in early 2015 was that Jeff Bridges was to star in The Emperor's Children, but information has been scant since then and it is still marked as in development.


Forgive Me, Leonard Peacock by Matthew Quick. Channing Tatum is due to make his directorial debut with the movie adaptation of this 2013 young adult novel by the author of The Silver Linings Playbook.


The Goldfinch by Donna Tartt. With director and producer in place, the movie adaptation of Tartt's 2013 novel would seem to be moving in the right direction, but it was "in development" in late 2016 and, according to IMDB, still is with no cast listed.


The Guernsey Literary and Potato Peel Pie Society by Mary Ann Shaffer and Annie Barrows. Lily James is to star. As of June 2017 it is listed as in post production.


I Heard You Paint Houses by Charles Brandt. A movie based on I Heard You Paint Houses: Frank "The Irishman" Sheeran and the Inside Story of the Mafia, the Teamsters, and the Final Ride of Jimmy Hoffa is listed as "filming. The film will be simply titled "The Irishman", and will star Robert DeNiro, Al Pacino, Joe Pesci, Bobby Carnivale and Harvey Keitel.


Hotel on the Corner of Bitter and Sweet by Jamie Ford. A movie of Ford's first novel is in development with George Takei as executive producer. Production is expected to begin in 2018.


Hunting Christ by Ken Policard. At one point this was listed as releasing in March 2018 but is now marked as "in production."


In the Skin of a Lion by Michael Ondaatje. In January 2017, Deadline reported that Simon Beaufoy (Slumdog Millionaire) would be writing a screen adaptation of Ondaatje's Giller Prize-winning novel.


The Invisible Man by H.G. Wells. In May 2017, Universal pictures confirmed that Johnny Depp will star in this film which was was once listed as releasing in April 2018 but currently its status is show on IMDB as "unknown."


The Last Thing He Wanted by Joan Didion. In October 2017 it was reported that Dee Rees (Mudbound) will direct a film adaptation of Joan Didion's novel. Marco Villalobos is writing the screenplay.


Let It Snow, an anthology by John Green, Maureen Johnson and Lauren Myracle. In early 2016 Variety said that Universal Studios were pushing its adaptation of Let It Snow from 2016 to November 2017, but at the time of writing IMDB still lists it as "in development."


The Long Home by William Gay. Directed by and starring James Franco, this indie movie was listed as in post production in 2016 and hasn't changed its status since.


Looking for Alaska by John Green. Optioned by Paramount a decade ago, but still "in development" (apparently much to the frustration of the author), so don't expect progress any time soon.


The Lost Wife by Alyson Richman. Currently listed as in development.


Lord of the Flies by William Golding. There was much kerfuffle this August when this adaptation of Golding's classic was announced as a "faithful but contemporized adaptation of the book...with all girls rather than boys."


Lundon's Bridge and the Three Keys by Dennis H. Christen. Paris Jackson is set to star. Currently in development with expected release in 2019.


Matched by Ally Condie. Production seems to have stalled on Condie's young adult trilogy.


Meg by Steve Alten. In post production. Expected in theatres Aug 10, 2018


Mr. Mercedes by Stephen King. 10 part TV series expected in 2018.


The Night Circus by Erin Morgenstern. Summit Entertainment and David Heyman (producers of the Harry Potter films) have the rights to adapt Morgenstern's 2011 novel, but a year after being noted in this blog there is no update on its "in development" status.


Norwegian Wood by Haruki Murakami. In September 2017 it was announced that Korean-American Hollywood actor Steven Yeun is confirmed to play a role in director Lee Chang-dong's new film tentatively titled "Burning" based on Murakami's Norwegian Wood.


Ophelia by Lisa Klein. A movie of Lisa Klein's Ophelia which offers an interpretation of Shakespeare's Hamlet from the point of view of Ophelia. Daisy Ridley and Tom Felton are expected to star.


The Other Typist by Suzanne Rindell. Back in 2013, The Hollywood Reporter wrote that Keira Knightley was to produce and star in The Other Typist set in 1920s New York, but there have been no updates since.


The Personal History of Rachel Dupree by Ann Weisgarber. Apparently Viola Davis will star in the film adaptation of Weisgarber's novel. In 2016, the news was that filming would start in 2017, but as of September 2017 it is still listed as in development.


The Rules of Civility by Amor Towles. In 2012, Lionsgate acquired rights to Towles' novel set in New York City in 1938. The last update we picked up was that Scott Neustadter and Michael Weber (The Fault in Our Stars) had been hired to write the screenplay.


Stoner by John Williams. In September 2017, Variety reported that Casey Affleck will star in a film based on John Williams' 1965 novel.


The Three Christs of Ypsilanti by Milton Rokeach (movie title: The Three Christs). As of September 2017, IMDB lists it as "completed." Peter Dinklage and Julianna Marguiles star.


Tolkien. Not based on a book as such, but it seems remise to ignore this biopic of J. R. R. Tolkien which explores the formative years of the orphaned author as he finds friendship, love and artistic inspiration among a fellow group of outcasts at school. Screenplay by David Gleeson. Currently listed as in pre-production.


The Turn of the Screw by Henry James. Deadline reports that a movie titled The Turning, inspired by Henry James' novella, will start production in early 2018.


The Wife by Meg Wolitzer. A movie based on Wolitzer's novel starring Christian Slater, Glenn Close, Max Irons was shown at the Toronto International Film Festival in September 2017. IMDB shows it as due for general release some time in 2018.


The Witness for the Prosecution by Agatha Christie. Directed and starring Ben Affleck, this movie is listed on IMDB as "announced."


The Willoughbys by Lois Lowry. An animated version of Lois Lowry's children's book is said to be filming.


All release dates are based on IMDB's information for the USA and may well vary in other countries.
First published Sept 2017. Updated Nov 2017.