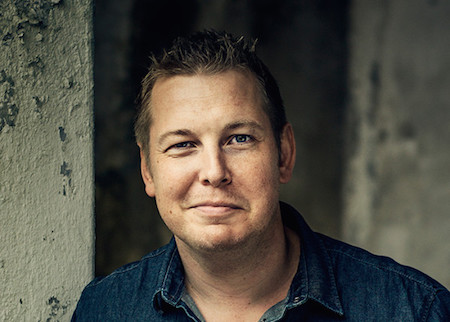 I've read all of Fredrik Backman's works that have English translations. In fact, I was lucky enough to be one of the first early readers of his debut novel, A Man Called Ove. I realized then that I was witnessing the birth of an amazing talent and, to date, he hasn't ever let me down. Unfortunately, it's tough to find a whole lot out about Backman. A New York Times article notes that before he published Ove, he was a college dropout (where he studied religion), and it took him a while to become the "overnight success" he is today. He was a freelance writer for a Swedish magazine while working "as a forklift driver at a food warehouse, taking night and weekend shifts so that he could write during the day." He's married, has two children, is 35 years old, and lives near Stockholm. I also found out that his second novel, Things My Son Needs to Know about the World, never appeared in English, and that Beartown is sold in the UK with the title The Scandal.
His books can be categorized in a few different ways. They can, for example, be divided into character studies and ensemble pieces. A Man Called Ove and Britt-Marie Was Here delve mostly into one main character, with a couple of primary minor characters; whereas My Grandmother Asked Me to Tell You She's Sorry (UK title: My Grandmother Sends her Regrets and Apologises) and the novella And Every Morning the Way Home Gets Longer and Longer have a wider focus involving at least two main characters. Another way to group Backman's books is into those that include a type of magical realism and those based solely in reality. Ove and Britt-Marie don't have that magical aspect, while the other two do. It's also interesting to note that when the focus of the book is on adults, Backman has chosen realism, while his works that have a young person as a main character are written with imaginative flights of fancy.

In this sense, Beartown seems to be a bit of a new direction for Backman. The basis of the novel is staunchly in reality, although there are a whole lot of young people in it. In addition, instead of one or just a few main characters, Backman gives us a whole town filled with them. Yes, there is a major focus on one particular family (and the daughter's best friend), but there's also an equal amount of focus on the star hockey player, his best friend, and a couple of his teammates, as well as at least one of the team coaches. In fact, the net that Backman tosses out is so wide here, he has said that the main character is actually the town itself.

One thing that unites all of Backman's books is an underlying understanding of the fragility of human beings, and that perhaps our flaws make us who we are even more than our best qualities. Despite this, my impression is that Backman truly wants to believe that people are inherently good, even when they do things that should prove otherwise. More importantly, when he portrays a character that is generally selfish or unkind, he attempts to find one good thing for that character to do that will, even at the most basic level, have some redeeming value, no matter how small. Perhaps that's a naïve attitude, or one that is overly optimistic and trusting, but I think that is what draws me to Backman's writing; he has faith in people and hope for humankind, and we can certainly use as much of that as we can get these days. His characters are vividly human and realistic, without ever getting saccharine which, combined with natural splashes of humor, make his writing even more amazing.
Fredrik Backman, courtesy of Salomonsson Agency.
This article first ran as the "Beyond the Book" feature for Fredrik Backman 's Beartown. Every time BookBrowse reviews a book we go "beyond the book" to explore a related topic, such as this article by Davida Chazan. Most of these articles are only available to our members, but at any given time, a sampling can be found on our homepage and, from time to time, we reprint one in this blog.