Mitch Albom Author Biography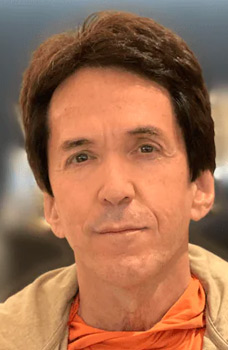 Mitch Albom, 58, is a bestselling author, nationally-syndicated newspaper columnist for the Detroit Free Press, nationally-syndicated radio host for ABC and flagship station WJR-AM in Detroit, and television commentator who regularly appears on ESPN's Sports Reporters.

Mitch Albom is the author of seven books, including Tuesdays With Morrie, the New York Times bestseller that first appeared on that list in October 1997 and stayed atop the list for four straight years. Oprah Winfrey produced a major television movie for ABC based on Tuesdays With Morrie that aired in December 1999 and starred Jack Lemmon and Hank Azaria. A phenomenon in its own right, the movie was not only the most-watched on any network for that year, it also earned four Emmy Awards in 2000, including those for "Best ...
... Full Biography
Author Interview
Link to Mitch Albom's Website
Name Pronunciation
Mitch Albom: al-bum (as in record album)