Niall Ferguson Author Biography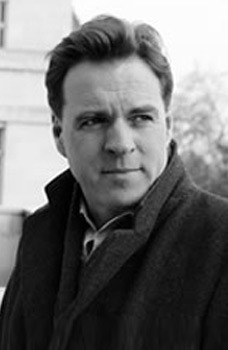 Niall Ferguson, MA, D.Phil., is Laurence A. Tisch Professor of History at Harvard University. He is also a Senior Fellow at the Hoover Institution, Stanford University, and a Senior Research Fellow at Jesus College, Oxford.

Born in Glasgow in 1964, he graduated with First Class Honors from Magdalen College, Oxford. His books include Paper and Iron: Hamburg Business and German Politics in the Era of Inflation 1897-1927, The Pity of War: Explaining World War One, The World's Banker: The History of the House of Rothschild, High Financier: The Lives and Time of Siegmund Warburg, The Great Degeneration and Henry Kissinger: A Life.

He won the Wadsworth Prize for Business History and was also short-listed for the Jewish Quarterly/Wingate Literary Award and the American National Jewish Book ...
... Full Biography
Link to Niall Ferguson's Website
Name Pronunciation
Niall Ferguson: Can be pronounced Nigh-al or Neil depending on country of origin. The author pronounces his name Neil