John Boyne Author Biography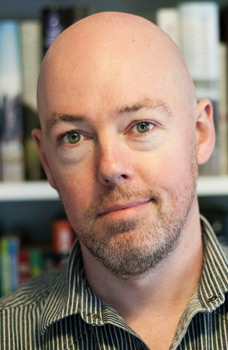 Photo: Rich Gilligan
Boyne was born in Dublin, Ireland, in 1971, and studied English Literature at Trinity College, Dublin, and creative writing at the University of East Anglia, Norwich, where he was awarded the Curtis Brown prize. He now offers a scholarship to Irish students undertaking the MA program at UEA.

He has published 9 novels for adults and five for younger readers, including The Boy In The Striped Pyjamas which was a New York Times No.1 Bestseller and was made into a Miramax feature film. It has sold more than 6 million copies worldwide. He is also the author of the short story collection Beneath The Earth.

He is a regular book reviewer for The Irish Times and has been a judge for both the Hennessy Literary Awards and the International IMPAC Dublin Literary Award, as well as chairing the ...
... Full Biography
Author Interview
Link to John Boyne's Website
Name Pronunciation
John Boyne: BOYn