Stephen Harrigan Author Biography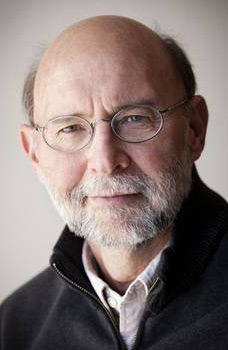 Photo Credit: Kerry Braun
Stephen Harrigan was born in Oklahoma City in 1948 and has lived in Texas since the age of five, growing up in Abilene and Corpus Christi. For many years he was a staff writer and senior editor at Texas Monthly, and his articles and essays have appeared in a wide range of other publications as well, including The Atlantic, Outside, The New York Times Magazine, Conde Nast Traveler, Audubon, Life, Slate, and others.

He has written several novels, essay collections, non-fiction and screenplays. A 1971 graduate of the University of Texas, Harrigan lives in Austin, where he is on the faculty of UT's James A. Michener Center for Writers. He and his wife, Sue Ellen, have three daughters, Marjorie, Dorothy and Charlotte.

His book The Gates of the Alamo, which became a New York Times bestseller ...
... Full Biography
Author Interview
Link to Stephen Harrigan's Website