Kristin Hannah Author Biography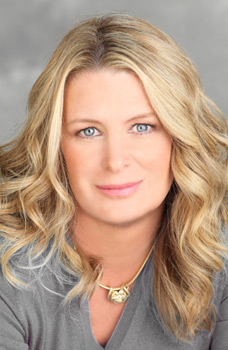 Photo: Charles Bush
Kristin Hannah is an award-winning and bestselling author of more than 20 novels including the international blockbuster, The Nightingale, Winter Garden, Night Road, and Firefly Lane.

Her novel, The Nightingale, has been published in 43 languages and is currently in movie production at TriStar Pictures, which also optioned her novel, The Great Alone. Her novel, Home Front has been optioned for film by 1492 Films (produced the Oscar-nominated The Help) with Chris Columbus attached to direct.

Kristin is a former-lawyer-turned writer who lives in the Pacific Northwest with her husband. Her novel, Firefly Lane, became a runaway bestseller in 2009, a touchstone novel that brought women together, and The Nightingale, in 2015 was voted a best book of the year by Amazon, Buzzfeed, iTunes, ...
... Full Biography
Author Interview
Link to Kristin Hannah's Website