Jennifer Weiner Author Biography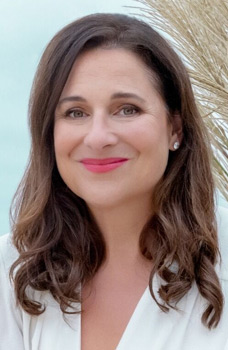 Jennifer Weiner was born in 1970 on an army base in Louisiana. She grew up in Connecticut, and graduated from Princeton University with a degree in English literature. She worked as a newspaper reporter in Central Pennsylvania, Lexington, Kentucky, and Philadelphia, before the publication of her first novel, Good In Bed, in 2001.

Her novels In Her Shoes (2002), which was turned into a major motion picture; Little Earthquakes (2004), Goodnight Nobody (2005), the short story collection The Guy Not Taken (2006), Certain Girls (2008), Best Friends Forever (2009), Fly Away Home (2010), and Then Came You (2011). Her work has appeared in Seventeen, Salon, Redbook, Glamour, Good Housekeeping, and Elle.

She lives in Philadelphia with her family.
... Full Biography
Author Interview
Link to Jennifer Weiner's Website