Helen Oyeyemi Author Biography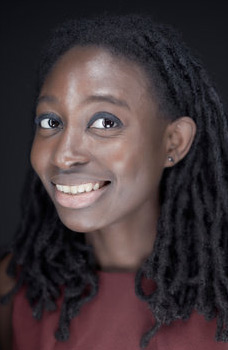 Photo: © Manchul Kim
Helen Oyeyemi was born in Nigeria in 1984 and has lived in London from the age of four. She completed The Icarus Girl just before her nineteenth birthday, while studying for her A-levels. While studying social and political sciences at Corpus Christi College, Cambridge University, Oyeyemi saw two of her plays, Juniper's Whitening and Victimese, performed by fellow students to critical acclaim, and subsequently published by Methuen.

She is the author of six novels, including White is for Witching, which won a 2010 Somerset Maugham Award, and Mr Fox, which won a 2012 Hurston/Wright Legacy Award.

In 2013, she was named one of Granta's Best Young British Novelists.
Link to Helen Oyeyemi's Website
Name Pronunciation
Helen Oyeyemi: ooo-yee-yemi