Jennifer Haigh Author Biography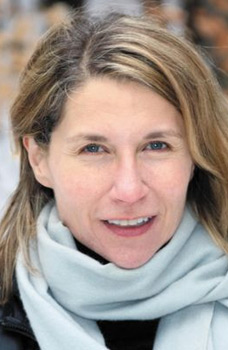 Jennifer Haigh is a novelist and short story writer. She was born in 1968 in Barnesboro, a Western Pennsylvania coal town 85 miles northeast of Pittsburgh in Cambria County. She attended Dickinson College in Carlisle, Pennsylvania and earned a Master of Fine Arts degree from the Iowa Writers' Workshop in 2002.

Her fiction has been published in Granta, Ploughshares, The Virginia Quarterly Review, Good Housekeeping, and many other publications. Haigh lives in Boston.

Her first book, Mrs. Kimble, won the 2004 PEN/Hemingway Award for debut fiction. Her second, Baker Towers, was a New York Times bestseller and won the 2006 PEN/L.L. Winship Award for outstanding book by a New England author. Both have been published in nine languages.

Her more recent works are The Condition (2008), Faith (...
... Full Biography
Author Interview
Link to Jennifer Haigh's Website
Name Pronunciation
Jennifer Haigh: The h on the end is silent, so pronounced haig