Garrison Keillor (editor) Author Biography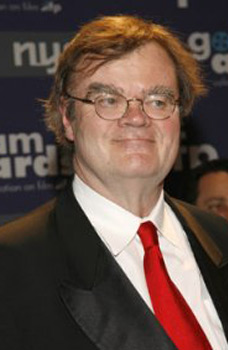 Garrison Keillor was born Gary Edward Keillor on August 7, 1942, in Anoka, a suburb of St. Paul, Minnesota, USA. He was one of six children in the family.

Keillor graduated from the University of Minnesota with a bachelor's degree in English in 1966. There he began his broadcasting career on the student-operated radio station, named Radio K. In 1969 he began writing for The New Yorker. On July 6, 1974 he started "A Prarie Home Companion" in a St. Paul college theatre before an audience of twelve people. In 1987, he moved to New York where, in 1989, he started "The American Radio Company", which after four seasons returned to the name "A Prarie Home Companion" in 1993, and is again based in Minnesota. From 1996-2001 Keillor authored an advice column, titled "Mr. Blue", on Salon.com. He ...
... Full Biography
Link to Garrison Keillor (editor)'s Website