Jennifer Chiaverini Author Biography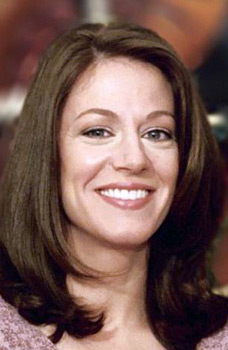 Jennifer Chiaverini is the New York Times bestselling author of several acclaimed historical novels and the beloved Elm Creek Quilts series, as well as six collections of quilt patterns inspired by her books.

Her original quilt designs have been featured in Country Woman, Quiltmaker, Quiltmaker's 100 Blocks Volumes 3-5, and Quilt, and her short stories have appeared in Quiltmaker and Quilters Newsletter.

A graduate of the University of Notre Dame and the University of Chicago, she lives with her husband and two sons in Madison, Wisconsin.

About her historical fiction, the Milwaukee Journal Sentinel writes, "In addition to simply being fascinating stories, these novels go a long way in capturing the texture of life for women, rich and poor, black and white, in those perilous years....
... Full Biography
Link to Jennifer Chiaverini's Website
Name Pronunciation
Jennifer Chiaverini: KEY-uh-vuh-REE-nee