Find a book
Find Your Next Great Read!
Readers Recommend
Travelers
by Helon Habila

A startlingly exploration of the African diaspora in Europe, by an acclaimed international writer.
Reader Reviews

The Volunteer
by Jack Fairweather

The true story of one man, an underground army, and the secret mission to destroy Auschwitz from within.
Reader Reviews
Members read and review books before they're published. See what they'll be reviewing soon.
BookBrowse Book Club

An American Marriage
by Tayari Jones

A masterpiece of storytelling, and a 2018 Oprah's Book Club Selection.
Win this book!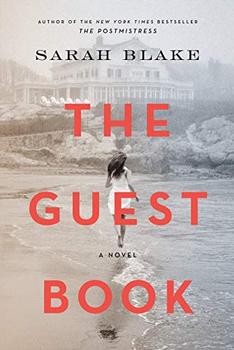 The Guest Book
by Sarah Blake
"An American epic in the truest sense."
—Entertainment Weekly
Word Play
Solve this clue:
and be entered to win..
Book Club Recommendations
Give a BookBrowse Membership
A BookBrowse Membership is the ideal gift for your book loving friends and family.
Your guide toexceptional books
BookBrowse seeks out and recommends the best in contemporary fiction and nonfiction—books that not only engage and entertain but also deepen our understanding of ourselves and the world around us.