Find a book
Find Your Next Great Read!
Readers Recommend
The Prisoner's Wife
by Maggie Brookes

Inspired by the true story of a courageous young woman who enters a Nazi POW camp to be with the man she loves.
Reader Reviews
Members read and review books before they're published. See what they'll be reviewing soon.
BookBrowse Book Club

The Paris Hours
by Alex George

One day in the City of Light. One night in search of lost time.
Win this book!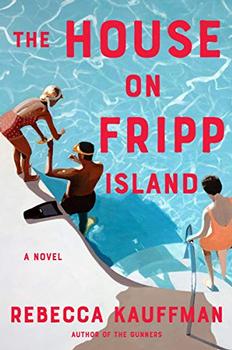 The House on Fripp Island
by Rebecca Kauffman
A taut, page-turning novel of secrets and strife.
Wordplay
Solve this clue:
and be entered to win..
Book Club Recommendations
Give a BookBrowse Membership
A BookBrowse Membership is the ideal gift for your book loving friends and family.
Your guide toexceptional books
BookBrowse seeks out and recommends the best in contemporary fiction and nonfiction—books that not only engage and entertain but also deepen our understanding of ourselves and the world around us.