Find a book
Find Your Next Great Read!
Readers Recommend
Remembrance
by Rita Woods

A breakout debut with modern resonance, perfect for fans of The Underground Railroad and Orphan Train.
Reader Reviews

You Were There Too
by Colleen Oakley

Acclaimed author Colleen Oakley delivers a heart-wrenching and unforgettable love story.
Reader Reviews
Members read and review books before they're published. See what they'll be reviewing soon.
BookBrowse Book Club

The Paris Diversion
by Chris Pavone

A pulse-pounding thriller from the New York Times bestselling author of The Expats.
Win this book!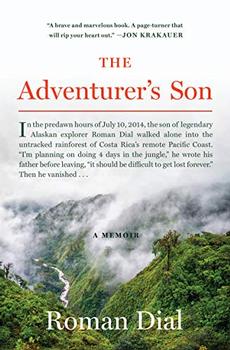 Publishing Soon!
The Adventurer's Son
"A brave and marvelous book. A page-turner that will rip your heart out."
--Jon Krakauer
Wordplay
Solve this clue:
and be entered to win..
Book Club Recommendations
The Great Alone
by Kristin Hannah

From the author of The Nightingale, comes a story of a family in crisis and a young girl ...

Book Reviewed by
Kim Kovacs

The World That We Knew
by Alice Hoffman

In 1941, during humanity's darkest hour, three unforgettable young women must act with ...

Book Reviewed by
Karen Lewis

Where the Light Enters
by Sara Donati

From the international bestselling author of The Gilded Hour comes Sara Donati's ...

Book Reviewed by
Tara Mcnabb
Give a BookBrowse Membership
A BookBrowse Membership is the ideal gift for your book loving friends and family.
Your guide toexceptional books
BookBrowse seeks out and recommends the best in contemporary fiction and nonfiction—books that not only engage and entertain but also deepen our understanding of ourselves and the world around us.