One-Month Free
Discover your next great read here.
Find a book
Find Your Next Great Read!
Readers Recommend
The Voyage of the Morning Light
by Marina Endicott

A sweeping novel set aboard a merchant ship sailing through the South Pacific in 1912.
Reader Reviews
Members read and review books before they're published. See what they'll be reviewing soon.
BookBrowse Book Club

The Beekeeper of Aleppo
by Christy Lefteri

This moving, intimate, and beautifully written novel puts human faces on the Syrian war.
Book Club Giveaway!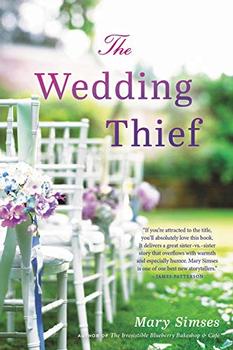 The Wedding Thief
by Mary Simses
Funny, soulful, and as sweet as buttercream, The Wedding Thief is the perfect summer read.
Wordplay
Solve this clue:
and be entered to win..
Book Club Recommendations
Mrs. Everything
by Jennifer Weiner

A smart, thoughtful, and timely exploration of two sisters' lives from the 1950s to the ...

Book Reviewed by
Karen Lewis

Disappearing Earth
by Julia Phillips

Spellbinding, moving - evoking a fascinating region on the other side of the world - this ...

Book Reviewed by
Jamie Chornoby

Miracle Creek
by Angie Kim

A thrilling debut novel for fans of Liane Moriarty and Celeste Ng about how far we'll go ...

Book Reviewed by
Elisabeth Cook
Give a BookBrowse Membership
A BookBrowse Membership is the ideal gift for your book loving friends and family.
Your guide toexceptional books
BookBrowse seeks out and recommends the best in contemporary fiction and nonfiction—books that not only engage and entertain but also deepen our understanding of ourselves and the world around us.