Find a book
Find Your Next Great Read!
Readers Recommend
Yale Needs Women
by Anne Gardiner Perkins

The Secrets We Kept
by Lara Prescott

Reese Witherspoon's Sept Book Club Pick!
"This is the rare page-turner with prose that's as wily as its plot."—EW
Reader Reviews
Members read and review books before they're published. See what they'll be reviewing soon.
BookBrowse Book Club

The Book Woman of Troublesome Creek
by Kim Michele Richardson

A story of raw courage, fierce strength, and one woman's belief that books can carry us anywhere.
Win this book!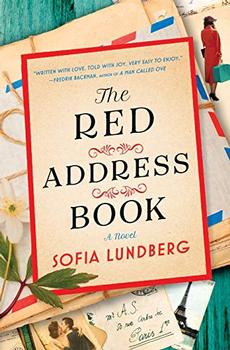 The Red Address Book
by Sofia Lundberg
"Wise and captivating, Lundberg's novel offers clear-eyed insights into old age and the solace of memory."--People
Word Play
Solve this clue:
and be entered to win..
Book Club Recommendations
Give a BookBrowse Membership
A BookBrowse Membership is the ideal gift for your book loving friends and family.
Your guide toexceptional books
BookBrowse seeks out and recommends the best in contemporary fiction and nonfiction—books that not only engage and entertain but also deepen our understanding of ourselves and the world around us.