Find a book
Find Your Next Great Read!
Readers Recommend
Creatures
by Crissy Van Meter

Set on the eve of an island wedding, this provocative debut novel exerts a pull as strong as the tides.
Reader Reviews

Father of Lions
by Louise Callaghan

A true-to-life narrative of one man's remarkable quest to save the Mosul Zoo.
Reader Reviews
Members read and review books before they're published. See what they'll be reviewing soon.
BookBrowse Book Club

The Lost Man
by Jane Harper

"Strong characters, riveting plot and an honest look at life in the Australian outback make it easy to give this 5-stars!"
—BookBrowse
Win this book!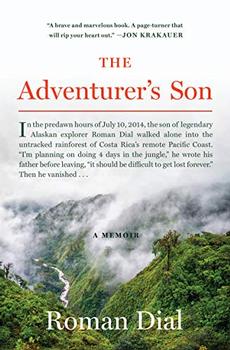 Publishing Soon!
The Adventurer's Son
"A brave and marvelous book. A page-turner that will rip your heart out."
--Jon Krakauer
Wordplay
Solve this clue:
and be entered to win..
Book Club Recommendations
Sugar Run
by Mesha Maren

Set within the charged insularity of rural West Virginia, Sugar Run is a searing and ...

Book Reviewed by
Lisa Butts

The Falconer
by Dana Czapnik

Told in vibrant, quicksilver prose, The Falconer is a coming-of-age story, providing a ...

Book Reviewed by
Lisa Butts

A Spark of Light
by Jodi Picoult

A powerful and provocative new novel about ordinary lives that intersect during a heart-...

Book Reviewed by
Karen Lewis
Give a BookBrowse Membership
A BookBrowse Membership is the ideal gift for your book loving friends and family.
Your guide toexceptional books
BookBrowse seeks out and recommends the best in contemporary fiction and nonfiction—books that not only engage and entertain but also deepen our understanding of ourselves and the world around us.