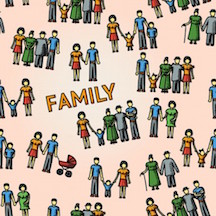 In We Are the Ants, Henry Denton's maternal grandmother, Nana, lives with him. Early on, it's clear that Nana has Alzheimer's and lives with his family because she can no longer live on her own. Henry is very fond of her and although she has moments of clarity, she is becoming a challenge:
Nana's forgetfulness was cute at first – she'd call us by the wrong names, mix up our birthdays, send us Christmas cards in the middle of summer – but it isn't cute anymore. Sometimes she looks at me, and I see nothing but a deepening abyss where my grandmother used to be.
Even so, it's not all bad. She cooks for the family and offers love and counsel to her grandchildren. With two other generations ...
This "beyond the book" feature is available to non-members for a limited time. Join today for full access.