Freedom is a wonderful thing. It allows us choices in where we go and how we live. Without it, our lives would be very different. Abraham Lincoln's Emancipation Proclamation, which freed slaves, was signed in 1863. Just think: it's only been 150 years that freedom has been the law in the United States.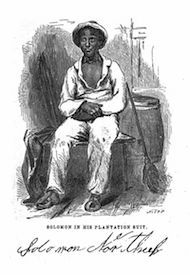 Before Lincoln's signing there were, of course, freeborn black people; however, their freedom wasn't simple. Some were tricked or stolen into slavery. Many of us are familiar with the true story of Solomon Northup, the free man who was captured and sold into a terrible twelve years of slavery. His story, 12 Years a Slave, was a popular book, and was later made into an Academy Award-winning film.

While the stories ...
This "beyond the book" feature is available to non-members for a limited time. Join today for full access.