In reviewing Alphabetical: How Every Letter Tells a Story, by Michael Rosen, I wrote that most readers would learn something, however small, from such a wide-ranging look at the English language. In my case, I was introduced to the Voynich Manuscript, written in central Europe in the fifteenth century, in a language that no expert has been able to translate. Rosen is firm in his assertion that the manuscript is a complex hoax but in truth theories about its provenance and meaning abound.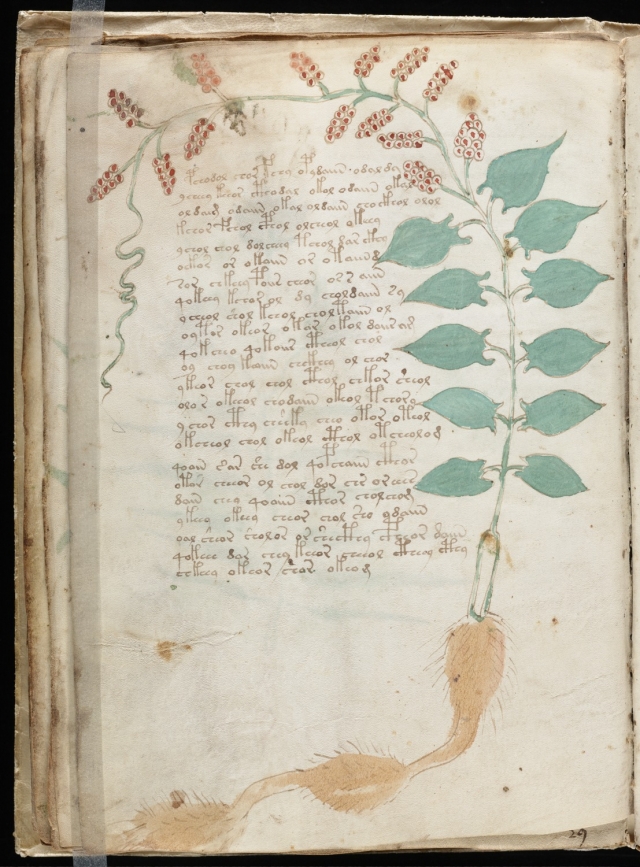 click for bigger image
The story of the manuscript is as interesting as any lover of books and mysteries could wish. Around 1912, Wilfrid Voynich, a Polish refugee who became a naturalized British citizen and a London bookseller, acquired thirty ...
This "beyond the book" feature is available to non-members for a limited time. Join today for full access.