BookBrowse:
The biography of Marie Colvin, one of the greatest war reporters of her generation, who was killed in Syria in 2012.
International journalist Marie Colvin pushed the limits in her work and her personal life. Widely acknowledged as one of her generation's top journalists, she reported from some of the toughest conflict zones on the planet. Colvin was killed in action reporting from Homs, Syria in 2012. As readers, we know that her story will end tragically, yet Marie Colvin's heroic journey from the beginning of her life still provides page-turning suspense. It's only fitting that another journalist, Lindsey Hilsum, honors Colvin with this fascinating, detailed, 400-page biography.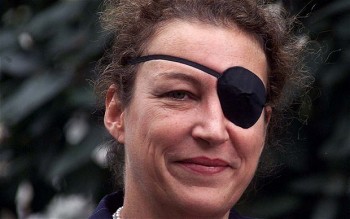 Hilsum writes with clarity and precise attention to details. She had access to Colvin's personal journals and interviewed Colvin's numerous friends, colleagues, editors, former husbands and lovers, and family members. Hilsum's narrative is punctuated with excerpts from Covin's dispatches ...

Subscribers Only
BookBrowse's reviews and "beyond the book" articles are part of the many benefits of membership and, thus, are generally only available to subscribers, including individual members and patrons of libraries that subscribe.
Join Today
Member Login
Library Patrons