BookBrowse:
Medical and literary mystery meet in Goetz's fascinating history of tuberculosis.
The Remedy is not only a history of attempts to isolate the cause of tuberculosis and develop a cure for it, but also a dual biography of Dr. Robert Koch, the microbiologist who proved the bacterial origin of TB; and of Arthur Conan Doyle, creator of Sherlock Holmes and a medical man in his own right. Goetz's book is more than the sum of its parts: it reveals the scientific inquisitiveness of an era, and portrays the modern shift from superstition to hard science. As Goetz succinctly remarks, Koch and Doyle "shared a trajectory from the nineteenth century of leeches and cod-liver oil to the twentieth century of microscopes and antibiotics."

Born in a mining village in central Germany, Koch trained as a doctor during the 1870s Franco-Prussian War. Alongside his community practice, Koch kept a lab where he researched anthrax, which killed sheep but also people: it was one of the ...
Additional Information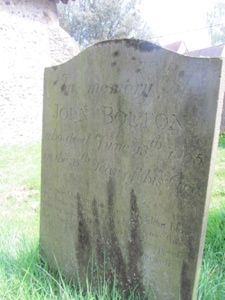 The reviewer found an old gravestone in her local churchyard (St. James the Great in Ruscombe, Berkshire, England) with a poem about the subject's death from consumption:

"The pale Consumption gave the silent blow. / The stroke was fatal, but th'effect came slow: / With wasting pain Death found him sore oppress'd. / Pity'd his sighs and kindly gave him rest." [John Bolton, died June 13th, 1805, aged 35.]

Members Only
BookBrowse's reviews and "beyond the book" articles are part of the many benefits of membership and, thus, are generally only available to subscribers, including individual members and patrons of libraries that subscribe.
Join Today
Member Login
Library Patrons