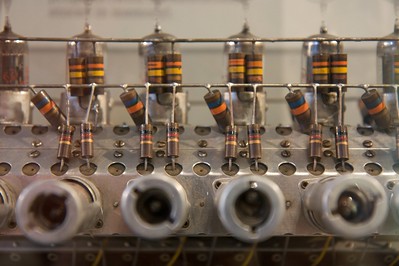 The title of Benjamin Labatut's novel The MANIAC refers to the computer—the fastest of its kind at the time—developed by the Hungarian American physicist John von Neumann. During the Second World War, von Neumann was a consultant on the Manhattan Project at Los Alamos, New Mexico, where he focused on the detailed mathematical calculations needed to design the atomic bomb.

According to the Los Alamos National Laboratory, when the site was first opened in 1943 as a secret lab for creating atomic weapons, most of the calculations were done manually by women, often with degrees in the sciences or mathematics: "The human computers and a collection of IBM punched-card machines conducted the numerical simulations that made it possible to field two unique weapon designs in only 27 months."

After the war ended, von Neumann continued to be involved in the development of nuclear weapons. He was a member of the Atomic Energy Commission and an advocate for the hydrogen bomb. ...