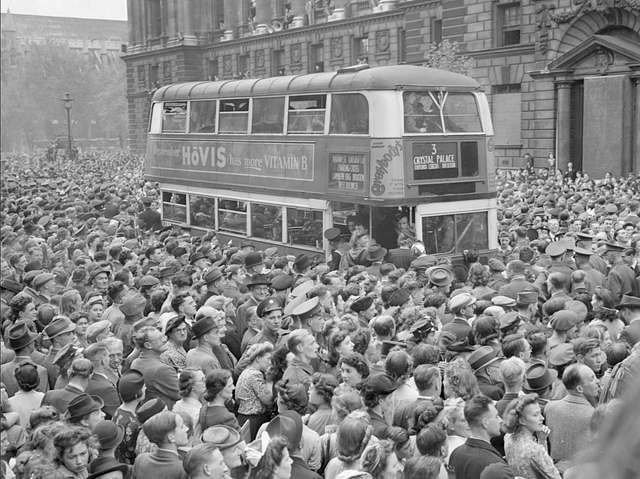 Patrick deWitt's The Librarianist depicts main character Bob Comet's childhood experience of being driven home by a sheriff, after having run away, on the day that officially marked the end of World War II.

May 8, 1945 is the day when German troops throughout Europe surrendered to the Allies, and is known as V-E Day (Victory in Europe Day). Millions of people rejoiced at the news that the war—which had lasted six years and cost millions of lives, including those of the six million Jews who had been murdered in the Holocaust—was over.

In towns and cities throughout Europe and other parts of the world, including London, Paris and Copenhagen, there were emotional public celebrations, parades, dancing and singing, bonfires, and confetti. In the United States, New York City was unsurprisingly the site of the largest V-E Day celebration—crowds gathered in Times Square and marched down Fifth Avenue. There were also major celebrations in San Francisco, Baltimore ...