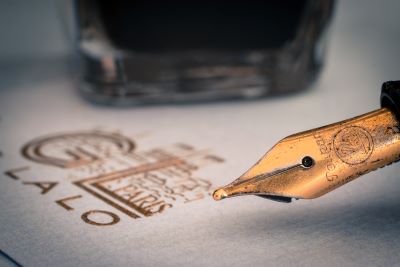 In Emma Törzs's Ink Blood Sister Scribe, the first word of the title plays an important role: By mixing blood with herbs, people can make ink with magical properties. In the real world, writing has been done with a variety of materials throughout history — including, from time to time, blood.

Evidence points to ink first being used in Egypt circa 3200 BCE, and in China around the same time. These inks were often carbon-based, created by mixing soot with binding agents like acacia gum. Iron gall ink, which was common in medieval and early modern Europe, is a mixture that incorporates gall nuts (a protective growth on oak trees that results from wasp nests) and ferrous sulfate. A reaction between these ingredients makes the muddy brown liquid created from boiled gall nuts turn into the deep blue-black that survives on many early modern manuscripts today.

However, even before these inks came into play, other substances had been used as a medium for human expression ...