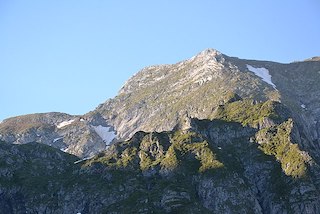 In The Postcard, Jeanine Picabia, the author's grand-aunt, is a leader in the French Resistance movement. When she is betrayed, she becomes "one of the most wanted female fugitives in France." In December 1942, she flees to England by way of Spain, which she enters by crossing over the Pyrenees mountains. She takes a particularly challenging route, via Mont Valier, because "German soldiers won't go that way…it's too dangerous."

The Pyrenees mountain range is Europe's second major range, after the Alps. It runs over 265 miles (430 km) between Spain and France, from the Atlantic to the Mediterranean, and separates the Iberian Peninsula (Spain and Portugal) from the rest of Europe. The range is distinctive because there are no low mountain passes; all are notoriously high and difficult to traverse in winter, even with skis.

In choosing this route of escape, Jeanine Picabia was not alone. According to essayist Margarita Gokun Silver, ...