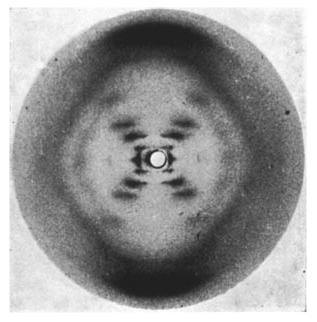 The discovery of DNA is one of the greatest scientific achievements in the modern era, and possibly one of the most significant in history. The credit has long gone to James Watson and Francis Crick, who publicized the famous double-helix structure of DNA and the rest, as PBS notes, "is Nobel Prize history."

The problem is this is an oversimplification at best and a rip-off at worst. Rosalind Franklin, an English female scientist, and her co-researcher Maurice Wilkins played a crucial role in the discovery of DNA's structure, but she was written out of that history until the late 20th century.

Franklin was born to a Jewish family in London on July 25, 1920, and she studied physics and chemistry at Newnham Women's College at Cambridge University. After obtaining her PhD, she moved to Paris in 1946 to focus on X-ray crystallography, a demanding and laborious process for identifying the structure of molecules.

By recording and measuring the angles of scattered X-rays bouncing ...