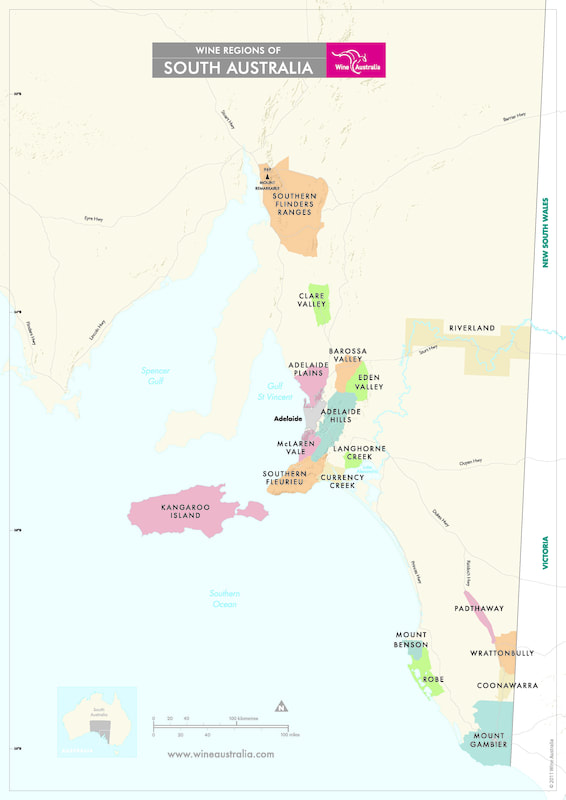 Jane Harper's third novel in the Aaron Falk series sees the Federal Police agent returning to the fictional town of Marralee, located in South Australia and home to an annual food and wine festival where a woman went missing the previous year. Harper is known for providing evocative descriptions and details for her Australian settings, and Exiles brings readers to the heart of South Australia's wine region.

The region consists of six sub-regions: Barossa Valley, Clare Valley, Eden Valley, Coonawarra, McLaren Vale, and Adelaide Hills. The state of South Australia is roughly 1,200 km or 750 miles across, so the sub-regions vary in climate and topography.

Clare Valley is the farthest north, and known primarily for its dry Riesling white wines; it has been producing grapes for wine production since the 1840s. The area's warm summers that get cooler at night slow down the ripening process of the grapes, which is ideal for the production of Rieslings.

Southeast of Clare Valley is...