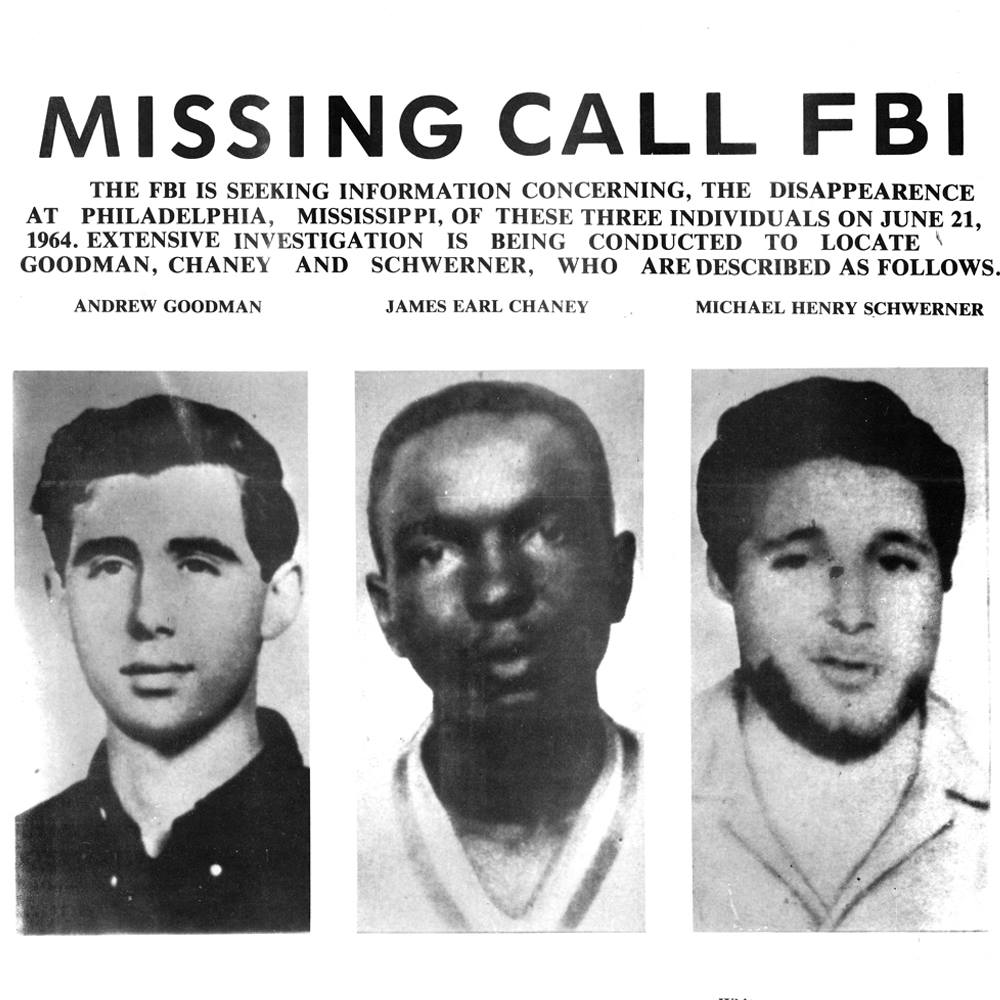 In Nyani Nkrumah's novel Wade in the Water, set in the early 1980s, one character's father was a member of the Ku Klux Klan who participated in the (real-life) murders of James Chaney, Andrew Goodman and Michael Schwerner on June 21, 1964.

The 15th Amendment, passed in 1870, purportedly guaranteed Blacks the right to vote. The amendment, however, also gave states the ability to determine voter eligibility, and state governments in the Deep South passed laws that disenfranchised its Black residents, such as adding literacy requirements. In addition, acts of violence and intimidation by whites—particularly members of the Ku Klux Klan—physically kept Blacks from registering and casting their ballots. The campaign against Black suffrage was so successful in Mississippi that in 1962 less than 7% of the state's eligible Blacks were registered to vote.

In 1964, several civil rights organizations banded together under the auspices of the Council of Federated Organizations...