Jessica Johns, the author of Bad Cree, is a member of the Sucker Creek First Nation in Northern Alberta. The Cree, or ininiw, who also refer to themselves as nêhiyawak (Plains Cree), nihithaw (Woodland Cree) and nèhinaw (Swampy Cree), are the largest group of Indigenous peoples in Canada, and live in areas stretching from Alberta to Quebec. Below are a few other recent novels written by Cree authors.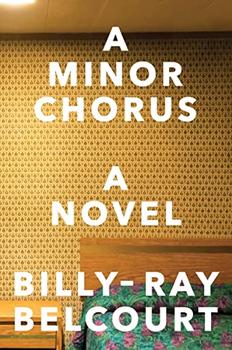 A Minor Chorus (2022) by Billy-Ray Belcourt

Billy-Ray Belcourt, an acclaimed poet and memoirist from the Driftpile Cree Nation, published his debut novel A Minor Chorus in 2022. Like Bad Cree, A Minor Chorus features a first-person narrator who has been living in a city and returns home to rural Alberta. This unnamed main character is a queer Cree student who leaves his graduate program in Edmonton, Alberta to write a novel, interviewing locals from his hometown in the process. The result is a deep exploration of queer and Indigenous identity that Publishers Weekly ...