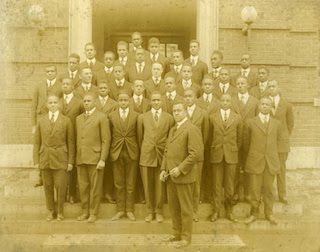 Throughout The Grimkes: The Legacy of Slavery in an American Family, historian Kerri K. Greenidge repeatedly refers to the postbellum "colored elite" to which the Black Grimke family members belonged, using the term "the Talented Tenth." Made famous by the American sociologist and writer W. E. B. Du Bois in his 1903 essay, "The Talented Tenth," the phrase was actually coined by white philanthropist Henry Lyman Morehouse (founder of Morehouse College) in an 1896 essay: "In the discussion concerning Negro education we should not forget the talented tenth man."

Du Bois expanded on the meaning of the Talented Tenth concept and its applicability to raising good leaders in his essay, which was part of The Negro Problem, a collection edited by Tuskegee Institute founder Booker T. Washington. Du Bois wrote that the recipe for racial equality required an educated Black elite who would guide the rest upward:
The Negro race, like all races, is going...