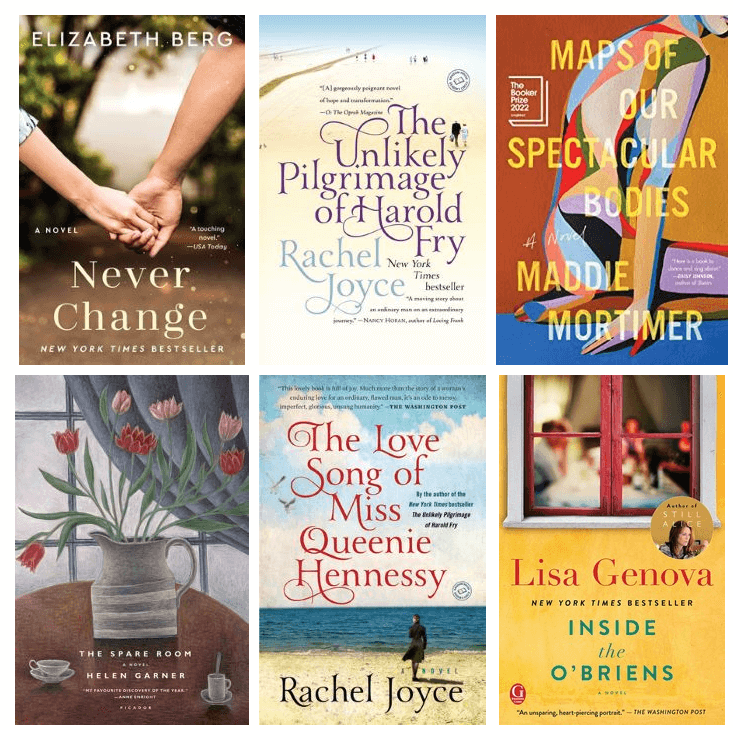 In her novel We All Want Impossible Things, Catherine Newman chronicles the final days of Edi's life from the perspective of her lifelong friend, Ashley. Though terminal illness and death can be tragic at any age, facing these realities at the stage of life Edi is in comes with a particular set of challenges, such as knowing she will miss out on watching her child grow up, and having to accept not being able to live out all the time and life goals she thought she would.

Below is a selection of other novels that feature characters dealing with terminal illness in middle age, their lives cut short in their prime.

Never Change by Elizabeth Berg follows Myra, a 51-year-old home care nurse assigned to look after her former adolescent crush as he succumbs to a brain tumor. Blending nostalgia for the past with the heartache of the present, their reunion re-sparks old feelings, but is marred by the knowledge that their days together are numbered.

The Love Song of Miss Queenie ...