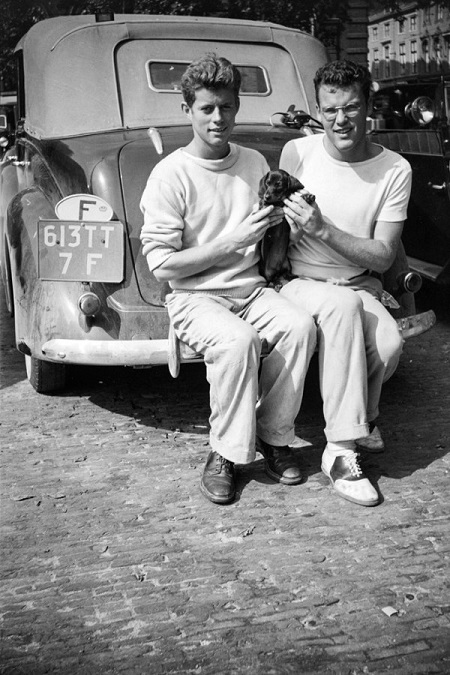 Jackie & Me, Louis Bayard's historical novel about the early days of courtship between John F. Kennedy and Jackie Kennedy (née Bouvier) is narrated by JFK's real-life best friend, Lem Billings. The two men met as boys while attending prep school at Choate Rosemary Hall in Wallingford, Connecticut.

Kirk LeMoyne "Lem" Billings was born in Pittsburgh, Pennsylvania, a product of two prominent families who came to America on the Mayflower. On his mother's side, he was a descendant of John LeMoyne, abolitionist and founder of LeMoyne-Owen College, a historically Black college in Memphis, Tennessee.

Lem and John F. Kennedy became roommates and friends at Choate when the former was 17 and the latter 16. John was often ill as a young man, and Lem reportedly looked after him. He was invited to spend holiday breaks with the Kennedy family, with the result that JFK's father Joseph Kennedy Sr., called Lem "my second son" and his mother Rose once said, "He has really been part of 'our ...