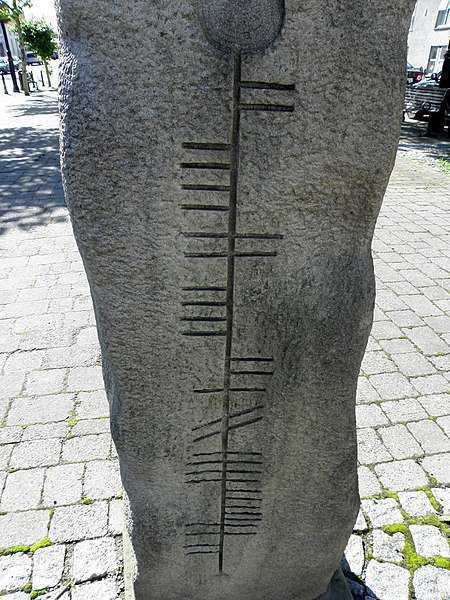 In Audrey Magee's The Colony, one of the characters dedicates his career to salvaging a language that is under threat of extinction: Irish. The source of his research is a multi-generational family, the oldest of whom speaks Irish exclusively, while the youngest is very much Anglicized. This family's linguistic patterns are representative of the continuing decline of the Irish language.

But it wasn't always this way: Irish (or Gaelic, as it is sometimes described) is part of the Celtic language family. The Irish variant developed during the Celtic migrations to Ireland from mainland Europe that took place around 500 BCE.

Written Irish can be traced back to the ogham inscriptions of the 4th century CE. Ogham is sometimes likened to the runic alphabet, consisting of 20 letters composed of lines (notches) on either side of or straddling a continuous line (flesc). These notches would be incised into stone, or sometimes wood. The word "ogham" derives from the Irish warrior-god ...