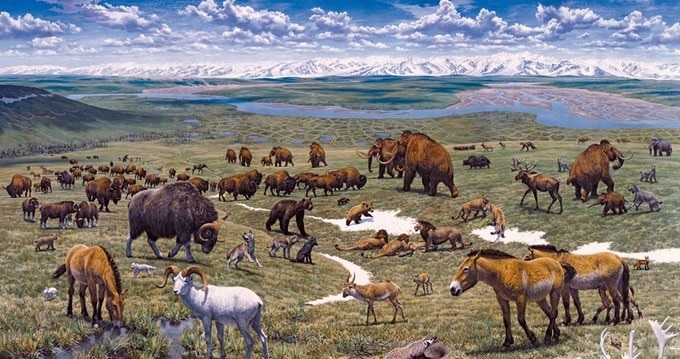 In his book The Treeline: The Last Forest and the Future of Life on Earth, Ben Rawlence describes how global warming is altering northern ecosystems like the tundra of Siberia. As temperatures rise, the permafrost no longer lives up to its name; instead of staying permanently frozen, the ice within is melting. This causes the ground to collapse into sinkholes as the water drains away, or the soil turns to slush underground, as Siberian scientists are finding.

As it warms, the permafrost releases greenhouse gases, including carbon dioxide and methane, that have been trapped in the ice for eons. This aggravates the warming that is causing the melting in the first place, since these gases trap more heat in the atmosphere and warm the ground temperatures further.

In a bid to stop this runaway feedback loop, scientists are advocating to reintroduce large mammal species that may be able to restore tundra ecosystems and slow down the melting of the permafrost. As Joshua Yaffa explains ...