Book Burning and Censorship
This article relates to The Pages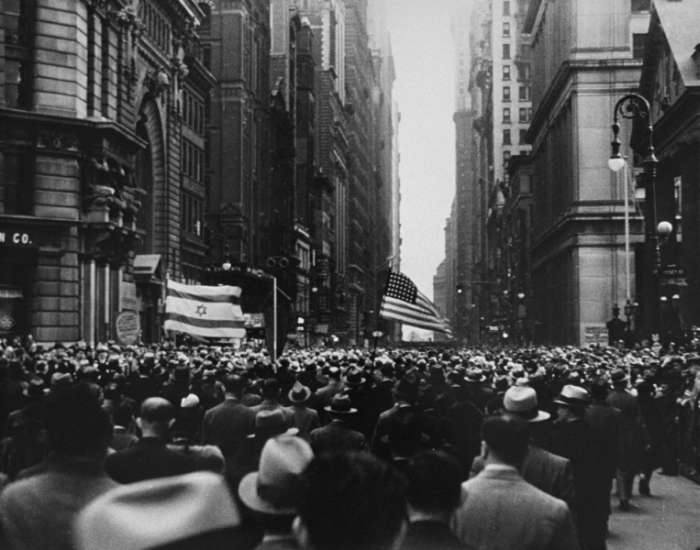 Hugo Hamilton's The Pages is narrated by a book that survived the Nazi regime's ceremonial book burning in wartime Berlin. Censorship of books has been a recurring issue throughout history, which suggests the power and influence of the written word and poses questions surrounding the motivation and fears of the censors.

The book burning alluded to in The Pages was part of a Nazi campaign against any publication deemed subversive; the aim was to align all German arts and culture with Nazi ideology (Gleichschaltung). On the cool and drizzly night of May 10, 1933, the Nazi Party's Minister of Propaganda and Public Enlightenment, Dr. Joseph Goebbels, stood on a flag-draped rostrum in Berlin's Opera Square (now renamed Bebelplatz, or "Bebel Square"). This was his ceremony, and he readied himself to address an audience of around 40,000 Germans — many of them students with blazing torches — at midnight. The atmosphere can be imagined: the throng of traditional military tunes permeating the aural landscape, the panorama of trucks bearing the weight of books piled high to capacity, and the ritualistic act of passing books along by hand to their destination, where a leather-clad student would shout out the name of the author before showcasing the book's cremation. Goebbels declared, "Jewish intellectualism is dead," sending an unambiguous message to both the crowd and radio listeners that any "un-German" communications would be brutally purged. He stated that this act of destruction would enable the German soul to "again express itself" in a striking rebranding of perpetrator as victim.

Thrown on the blaze were books perceived as containing un-German opinions, such as those seen to be representing Communism or Judaism. Books by the likes of Einstein, Freud and Hemingway were among those targeted for this "bibliocaust," as Time magazine later described it. The "crime" of these authors was simply to give voice to ideas that departed from official National Socialism policy. Freud, for example, was denounced for "falsifying [German] history and degrading its ideals." Another of the authors whose work was destined for the pyre was Joseph Roth, writer of the book that appears as the central protagonist in The Pages. Over 25,000 books were destroyed on that night alone, in a state-sponsored attempt to silence voices of opposition. The scene was mimicked in locations such as Breslau, Kiel and Munich, all veins to the main artery in Berlin. Rather ironically, firefighters were required to keep the flames alive by throwing gas on the dying embers.

Two weeks prior to the event, American Jewish organizations had become aware of the planned book burnings, impelling many to protest. Helen Keller, whose own books were destined for destruction, wrote an open letter to German students. She warned that ideas, far from being destroyed in the fire, would survive and thrive and wreak revenge on the persecutors: "History has taught you nothing if you think you can kill ideas." And in New York on May 10, almost 100,000 people marched in protest of the Berlin book burnings. In The Nation, Ludwig Lewisohn prophesied a "dark age," a forecast that history has proven to be accurate. Nineteenth-century German writer Heinrich Heine's observation that "where one burns books, one will soon burn people" turned out to be chillingly prescient.

Since innovations in the area of movable type, the written word has become increasingly accessible to the masses. From the written word comes knowledge, and the ability to think for oneself. This is powerful; this is the source of fear underpinning tyranny.

There are countless examples of the burning of books throughout history (Lorraine Boissoneault gives an overview in Smithsonian Magazine) but Helen Keller's assertion that ideas survive has in many cases proven to be correct. This could be because the ideas inherent in the destroyed narratives have already germinated in the collective consciousness, rendering their destruction ineffective. But it could equally mean that censorship only piques public interest more pointedly. For example, sales of Maus (Art Spiegelman's allegorical graphic depiction of the Holocaust) skyrocketed by 753% following its removal from the curriculum in a Tennessee school district in January 2022.

It could be argued that the purpose of literature is to do more than provide aesthetic entertainment; it can be a source of cultural knowledge, of questioning the world and exploring realities different from one's own. Denying access to particular texts removes that opportunity. History has shown that book censorship is a perennial entity; just how this is set to evolve in the digital age remains to be seen.
Up to 100,000 Americans attended an anti-Nazi rally in New York City on May 10 in reaction to Nazi persecution of Jews and the book burnings. It was at the time the largest political demonstration in New York City history. –US. Holocaust Memorial Museum/courtesy of National Archives and Records Administration, College Park, MD
Filed under Society and Politics
This article relates to The Pages. It first ran in the February 16, 2022 issue of BookBrowse Recommends.
This review is available to non-members for a limited time. For full access become a member today.
Membership Advantages
Reviews
"Beyond the Book" articles
Free books to read and review (US only)
Find books by time period, setting & theme
Read-alike suggestions by book and author
Book club discussions
and much more!
Just $45 for 12 months or $15 for 3 months.