Survivor Trees
This article relates to The Book of Hope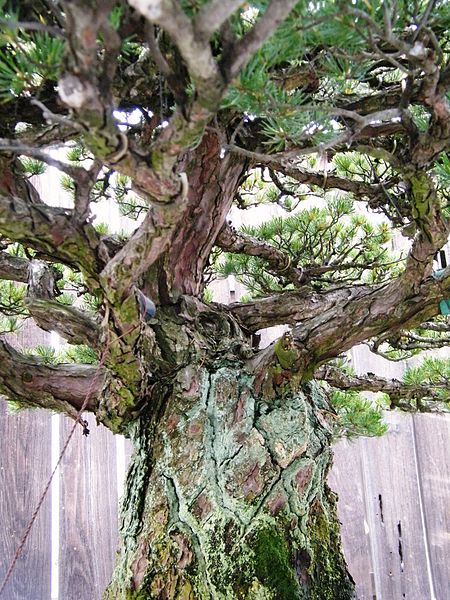 Destructive and unsustainable human habits are wiping out ecosystems around the world at alarming rates, not only threatening millions of wildlife species with extinction but also endangering human health and well-being. "[H]umans depend on the natural world for food, air, water, clothing—everything," as acclaimed primatologist and naturalist Jane Goodall says in The Book of Hope. "But ecosystems must be healthy to provide for our needs."

Dire as the situation is, however, it is not too late to start repairing the damage we've done. And as Goodall argues, one major reason to remain hopeful that we can heal some of the harms we've inflicted is the resilience of nature—its power to adapt, survive and thrive, to rebound and recover from adversity.

From the restoration of the Yellowstone National Park ecosystem to the transformation of a blighted quarry into a lush park and wildlife sanctuary in Kenya, Goodall offers many examples of landscapes degraded by humans that, over time, have recovered into healthy ecosystems when we let nature take over. But perhaps the most poignant symbol she gives of nature's endurance is that of the survivor trees of Hiroshima and Nagasaki, Japan.

On August 6, 1945, in the final stages of World War II, the United States dropped a five-ton atomic bomb on Hiroshima, a city some 500 miles from Tokyo with a population of 350,000. Exploding with a force equivalent to more than 15,000 tons of TNT, the bomb engulfed the city in a massive fireball, spewing plumes of nuclear radiation and reaching temperatures of more than 7,000 degrees Fahrenheit. Some 80,000 people died instantly, with tens of thousands more succumbing in the following weeks to wounds, burns and radiation. Ninety percent of the city was laid to waste, reduced to rubble and ash.

Three days later, a second atomic bomb was dropped on Nagasaki, an industrial city on the western coast of Kyushu, Japan's third largest island. Everything within a half mile of the blast was destroyed. Thousands of buildings burst into flames. An estimated 40,000 people were killed, with 60,000 more injured. Those at the epicenter were vaporized on the spot; others further away suffered severe burns or radiation poisoning. In the years to come, many more died of cancer and other illnesses tied to radiation exposure, bringing the death toll to well over 100,000 within five years.

Once thriving cities, Hiroshima and Nagasaki were now scorched wastelands devoid of vegetation, littered with the wreckage of incinerated houses and trees. Scientists predicted that nothing would be able to grow for decades. Yet something miraculous happened. When spring came, some of the charred, mutilated stumps of trees began to sprout green buds. Deep inside the carbonized layers of dead bark, a fragile column of living cells had survived and reawakened. Under the earth, pushing deep into the soot-strewn layers of radioactive soil, the trees' roots were still soaking up nutrients to nourish new branches and leaves. Every year since, these remarkable survivor trees have continued to bloom.

A total of about 170 trees survived the nuclear blast in Hiroshima, many of them gingko trees, an ancient species that coexisted with dinosaurs more than 200 million years ago. In Nagasaki, some 30 trees survived, including two camphor trees estimated to be 500 years old. Each is hung with a small nameplate identifying them as hibakujumoku—or "A-bombed trees"—and volunteers and residents tend them carefully, revering the trees as sacred symbols of peace, survival and hope.

In 2011, Green Legacy Hiroshima, a nonprofit organization, was founded to collect seeds and saplings grown from Hiroshima's survivor trees to distribute and plant worldwide—particularly on former nuclear test sites and in places of conflict—as living memorials to peace and regeneration. "While silently testifying to the inhumanity of nuclear weapons, they also tell us of the importance of resilience, tolerance and living in harmony with nature," Green Legacy Hiroshima cofounder Nassrine Azimi says.

Today, Green Legacy Hiroshima trees can be found growing in 36 countries around the globe, including in Afghanistan, Rwanda, Korea, Cambodia, Russia, and many U.S. states and European nations, spreading an inspiring message of hope and resilience—but also an urgent reminder and warning of the sheer scale of destruction we humans are capable of unleashing.
Japanese White Pine that survived the Hiroshima nuclear blast on display at the National Bonsai & Penjing Museum, United States National Arboretum. Photo by Sarah Stierch (CC BY 4.0)
Filed under Nature and the Environment
This article relates to The Book of Hope. It first ran in the November 3, 2021 issue of BookBrowse Recommends.
This review is available to non-members for a limited time. For full access become a member today.
Membership Advantages
Reviews
"Beyond the Book" articles
Free books to read and review (US only)
Find books by time period, setting & theme
Read-alike suggestions by book and author
Book club discussions
and much more!
Just $45 for 12 months or $15 for 3 months.