Poison from the Sky in Oregon
This article relates to Damnation Spring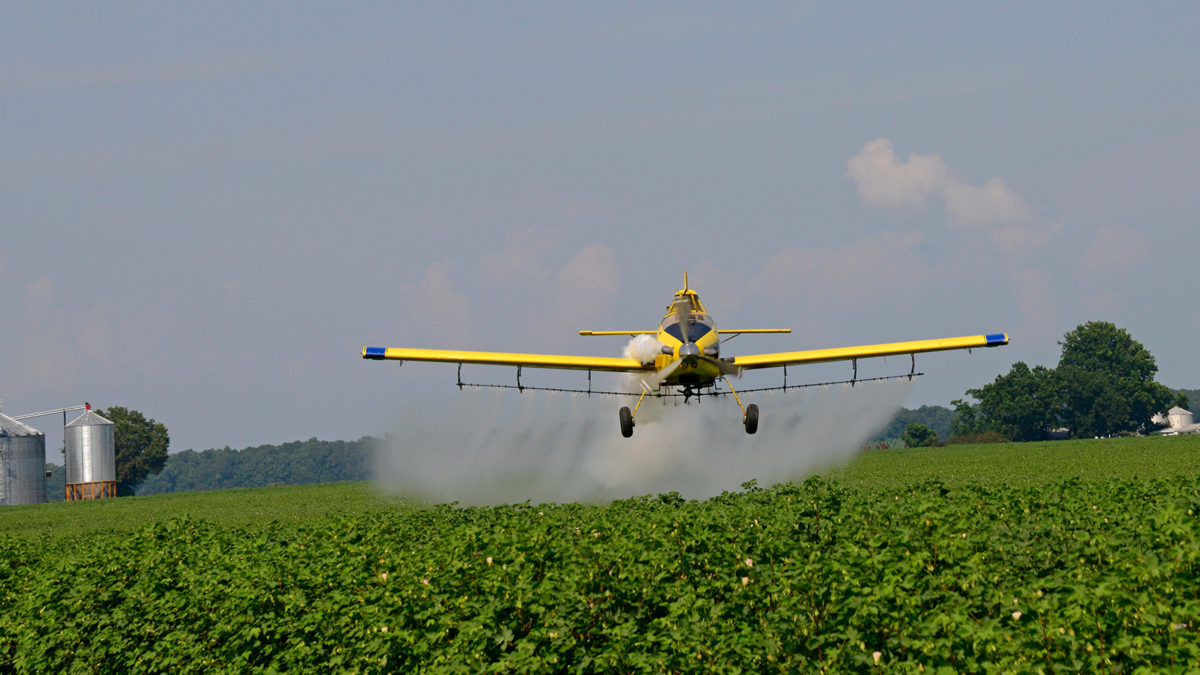 In Ash Davidson's Damnation Spring, residents in a sparsely populated Northern California logging enclave in the late 1970s face a disturbing epidemic of miscarriages, stillbirths, birth defects and other ailments linked to the local timber company's use of herbicide sprays. While the specific location, people and events chronicled in the book are fictional, Davidson's inspiration comes from real-life events that occurred in Northwest logging communities such as the Alsea Valley on the central Oregon coast, site of the Siuslaw National Forest and extensive tracts of privately owned timberland.

Like the characters in Damnation Spring, Alsea residents began noticing a proliferation of miscarriages and birth defects in the 1970s, including cases of anencephaly, a lethal neural tube defect in which babies are born without parts of the brain and skull. Locals experienced frequent nosebleeds, respiratory problems, skin rashes, nausea, diarrhea, dizziness and headaches. Animals were born with strange deformities, such as misshapen beaks or backward feet.

While reading a research report on Agent Orange, a chemical defoliant used during the Vietnam War, 30-year-old teacher and Alsea resident Bonnie Hill — who herself had miscarried a pregnancy — had a flash of insight: the spate of miscarriages in her community appeared to coincide with the introduction of chemical sprays into logging areas.

In 1969, the US Forestry Service and private timber companies began aerially spraying forests in Oregon with powerful herbicides to control the underbrush, including 2,4-D and 2,4,5-T — the two primary ingredients in Agent Orange. A toxic dioxin-containing compound that the US military sprayed over vast expanses of jungle in Vietnam starting in 1962, Agent Orange is linked to a slew of serious health risks, including cancer, miscarriages and deformities — side effects that became well-known long before the US military finally stopped its use in 1971.

With meticulous research and documentation, Hill was able to demonstrate a connection between when and where miscarriages happened in Alsea and the seasonal schedule and location of aerial spraying, triggering an investigation that ultimately led the Environmental Protection Agency (EPA) to suspend the use of 2,4,5-T in forestry in 1979. In 1985, 2,4,5-T was permanently banned from all uses.

However, millions of acres of timberland in Oregon and elsewhere are still doused every year with other potent herbicides, including 2,4-D. In Oregon alone, commercial forests were blanketed with some 800,000 pounds of herbicides in 2008, the last year the state required the amount of spraying to be tracked.

Most of the sprays used — including 2,4-D — are thought to be endocrine disruptors, affecting the hormones and glands that regulate sexual development, pregnancy and many aspects of children's brain development. And although the EPA still deems it safe to use without its banned sidekick, 2,4-D has been identified as a possible human carcinogen by the World Health Organization and the International Agency for Research on Cancer. It is also known to be extremely toxic to fish and birds.

When different herbicides are used together, as they often are in the timber industry, the chemicals in the mixture can interact to cause even more serious health effects than when used separately. And when dropped from the air, these sprays drift into residential areas, flow into rivers and streams, infiltrate the soil, and contaminate drinking water sources, imperiling the health of both people and wildlife. As Daniel Bywater says in Damnation Spring, "Whatever they spray ends up right there in your coffee mug."

In Oregon's Triangle Lake region — where residents have long worried that aerial sprays used on nearby timberlands are responsible for their skin rashes, cancers and other illnesses — the herbicide imazapyr has been detected in well water at a public school. Two of the most commonly used herbicides — atrazine (which is banned from use in Europe) and 2,4-D — show up in urine samples of Triangle Lake residents. And traces of the chemical cocktails used by timber companies have been found in water samples from six public watersheds along Oregon's northern coast. The effects on human health are still not fully known. But as University of Massachusetts toxicologist Laura Vandenberg notes, "It doesn't take very much exposure to these chemicals in our water or air to mess with our hormones."

Carol Van Strum's 1983 book A Bitter Fog chronicles the grassroots efforts she and other Alsea residents led to stop the use of the herbicide 2,4,5-T, a struggle also featured in the award-winning PBS documentary The People vs. Agent Orange. The vast trove of documents Van Strum amassed over the course of her multi-decade crusade to expose the hazards of chemical products is now publically viewable online in The Poison Papers, a digital archive of more than 200,000 pages of records documenting a 40-year campaign of deception on the part of the chemical industry — and the failure of regulatory agencies to protect our health and the environment.
Crop dusting aircraft, courtesy of Aerospace America
Filed under Nature and the Environment
This "beyond the book article" relates to Damnation Spring. It originally ran in September 2021 and has been updated for the May 2022 paperback edition. Go to magazine.
This review is available to non-members for a limited time. For full access become a member today.
Membership Advantages
Reviews
"Beyond the Book" articles
Free books to read and review (US only)
Find books by time period, setting & theme
Read-alike suggestions by book and author
Book club discussions
and much more!
Just $45 for 12 months or $15 for 3 months.