Although the term "graphic novel" implies works of fiction, lists of popular graphic novels are often dominated by memoirs and other nonfiction. You can find one such list here, and a short history of the genre here.

Since there is no widely used or non-cumbersome term for these books ("graphic works of nonfiction" probably coming the closest), they're often grouped in with fictional graphic novels. Titles like Maus by Art Spiegelman, Persepolis by Marjane Satrapi, and Fun Home by Alison Bechdel — all memoirs — are some of the most popular "graphic novels" that come to mind when discussing the genre.

But there's also a wealth of graphic nonfiction outside of these noteworthy titles, covering a wide range of subgenres beyond memoir, including journalism, history and biography. Here are a few worth checking out.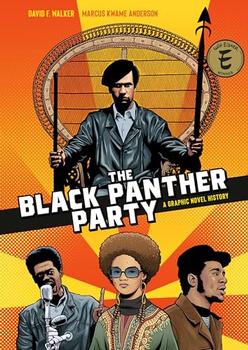 The Black Panther Party (2021)
by David F. Walker

Award-winning comic book writer David F. Walker tackles the history of the Black Panther Party in ...