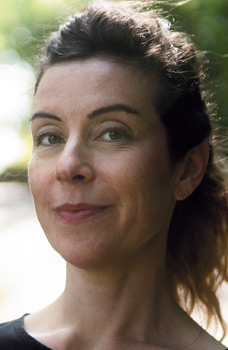 Jackie Polzin talks about her debut novel, Brood, and how her own experience caring for chickens contributed to it.

First of all, why chickens?

When I was 30, my partner and I got chickens. They were my first pets since childhood. I compensated by giving them a lot of attention, and that attention inspired the book. I knew I could spend time with the ideas the chickens provoked. Some broad ones: that a chicken's egg-heavy existence seldom bears new life; that a chicken is a pet whose value is complicated by its utility, often thought of as less-than when it stops laying eggs; that caring for a chicken yields very little emotional feedback. These ideas aren't stated directly but they're part of the story and quite specific to chickens.

What made you decide to leave the narrator unnamed?

Grief is an isolating force in the story. The narrator is coming to terms with the loss of an identity she had imagined for herself, facing the likelihood she will never be a mother. So it ...