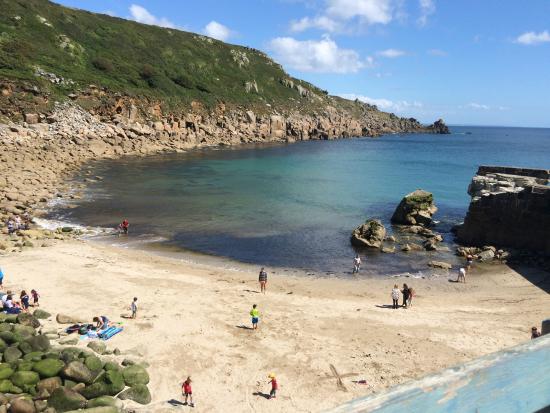 Found on the Cornish coast, five miles from the port town of Penzance in Southwestern Britain, Lamorna Cove is a picture-perfect beauty spot. Adored by locals and much admired by visitors from far and wide, its charm has made it a sought-after location for TV and movies, perhaps most notably in the 2013 film Summer in February starring Dominic Cooper and Dan Stevens. It has also been a boundless source of inspiration for artists working in every medium for generations.

In Dark, Salt, Clear, author Lamorna Ash, whose mother named her after this picturesque spot, writes about moving from London to the town of Newlyn (just 13 miles from Lamorna) in a bid to connect with her heritage. Her time in Cornwall included a trip to the cove, and it was here that she first got to know some locals who were happy to meet someone whose very name embodies the legacy of the land they cherish.

In the Victorian era, the cove was the base of a thriving quarry, with the granite that was pulled from ...