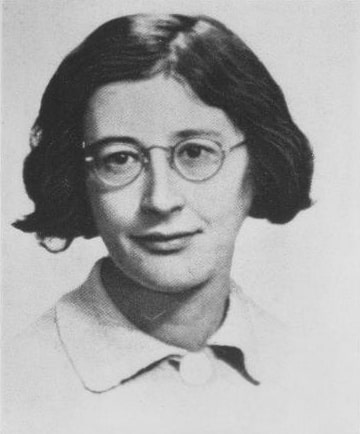 What Are You Going Through by Sigrid Nunez takes its title from the writing of Simone Weil, an influential French philosopher and intellectual whose work was unusual for incorporating both left-leaning politics and religious traditions.

Weil was born in Paris on February 3, 1909 to agnostic Jewish parents. Her family was well-off and educated; her father practiced medicine and her older brother, Andre, would become a famous mathematician. At a young age, she began to adopt strong moral convictions; when she was five, she refused to consume sugar as a way of showing solidarity with the French troops fighting on the Western Front. She attended Lycée Henry-IV (a highly selective French secondary school), where she was taught by the philosopher Émile Chartier.

Weil went on to study philosophy at the prestigious French graduate school École Normale Supérieure. She earned first place in the Exam for General Philosophy and Logic with a paper on the work of Descartes,...