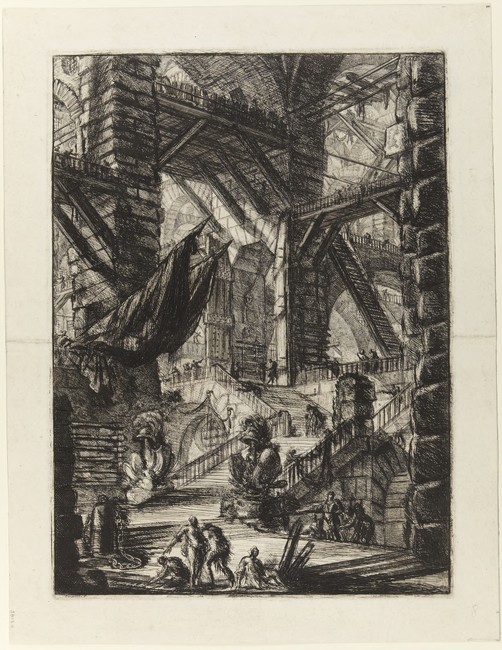 In Susannah Clarke's novel Piranesi, the titular character lives in a fantastical, labyrinthine home filled with endless hallways, rooms, statues and even an ocean. It's a remarkably inventive setting, and, as our savvy First Impressions reader Lorraine D. noticed, the protagonist's name is a reference to a likely source of inspiration for the author.

The Italian artist and architect Giovanni Battista Piranesi is best known for his etchings, including a series of 16 pieces called "Imaginary Prisons," which feature detailed designs of dungeons with intricate stairwells, torture devices, towers, pillars and arches that likely also inspired the work of M.C. Escher. Piranesi is considered one of the most significant artists of the Italian neoclassical movement.

Born in a suburb of Venice in 1720, the artist's stoneworker father is believed to have imparted some knowledge of the trade to his son, likely inspiring him to pursue architecture. Piranesi began his career as a draftsman in...