Nature vs. Nurture
This article relates to The Big Door Prize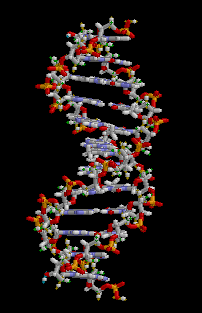 The "nature vs. nurture" debate is what sparks the narrative tension in M.O. Walsh's novel The Big Door Prize. The character Cherilyn refers to the concept of nature vs. nurture when she explains how the unusual DNAMIX machine "tells you your potential, [...] what you could have been if everything would have worked out just right."

The premise of the novel's DNAMIX machine is that a person's potential in life is an innate quality that can be measured in their DNA. That is, it is nature that determines potential. Several characters in the novel are immediately suspicious of the machine and doubt whether it can actually do what it is supposed to. But what does current science say about nature and nurture? Is one or the other more important in determining a person's behavioral or psychological traits — characteristics that can influence potential?

Human physical traits, such as eye and skin color, dimples or the ability to roll your tongue, are inherited, meaning they are determined by our DNA. Scientists began to speculate as early as the 19th century that human behavioral traits that might influence success, like intelligence, musical talent or criminal tendencies, might also be present from birth as a result of genetic inheritance.

A 2016 Duke University study showed that genetics does seem to play a role in determining a person's success in life. The study analyzed data collected from nearly 1,000 test subjects, and compared information — such as when people learned to walk and talk, their education levels, jobs held and overall health — to their genetic profiles. The researchers were able to identify groups of genetic variations that correlated to successful life outcomes, like higher income or employment in more distinguished fields. Each study participant was given a "polygenic" ("poly" meaning "many," "genic" meaning involving genes) score; the higher the score, the greater the number of gene variations that determine potential success. In effect, the researchers found that certain DNA seemed to correspond with success, providing evidence that nature influences behavior potential.

On the other end of the scale is the idea that nurture decides potential, that people are born "tabula rasa," as a blank slate, and outside factors are the main determinant of behavioral development. These outside influences come from the physical and social environment in which a person lives, and can include food availability, access to education and healthcare, and physical and mental safety. A strictly nurture paradigm of human development was popular with some psychologists and other social scientists in the mid-20th century, who believed that behaviors that affected potential success were learned from a person's experiences and surroundings.

Today, the general consensus is one of nuance: neither nature (DNA) nor nurture (environment) are solely responsible for human development or potential. The authors of the Duke study acknowledge that although genetics plays a role in future success, environmental factors also influence outcomes. Some studies have focused on how nurture affects nature, or how genetics may interact with a person's environment. For example, one study found that chronic stress experienced by Black people due to systemic racism can alter brain function and activate genes for inflammation, leading to adverse health and social outcomes. Such research proposes that environmental factors can "switch" certain genes on or off, thereby affecting a person's success and overall experience in life. The concept of genetics being modified without an actual change to the DNA sequence is broadly known as epigenetics, and also encompasses phenomena such as intergenerational trauma.

Regardless of how or why genes are affected by various environmental factors, many scientists have raised concerns about inherent biases in genetic and psychological testing. Bias can affect how a test is administered, the type of information it collects or even who is tested, and can cause certain populations to be overlooked or inaccurately studied. Additionally, societal standards of success are typically defined by and favor a "dominant" culture. This is a problem for how data on "success" and "potential" is interpreted because these concepts are not absolutes. They are fluid and differ wildly depending on the culture and the person.

The premise of the DNAMIX machine in The Big Door Prize raises numerous questions: Is it ethical to use a genetic test to determine potential? Should there be interventions for people with lower polygenic scores? Would it be ethical to actively select embryos for in-vitro fertilization with higher polygenic scores? It's easy to see how potential success could be equated with value, leading to the idea that some people are more worthy because they have a higher genetic chance of success. From here, it's a very short step to discrimination or even eugenics.
Representation of part of a DNA double helix
Filed under Medicine, Science and Tech
This "beyond the book article" relates to The Big Door Prize. It originally ran in October 2020 and has been updated for the August 2021 paperback edition. Go to magazine.
This review is available to non-members for a limited time. For full access become a member today.
Membership Advantages
Reviews
"Beyond the Book" articles
Free books to read and review (US only)
Find books by time period, setting & theme
Read-alike suggestions by book and author
Book club discussions
and much more!
Just $45 for 12 months or $15 for 3 months.