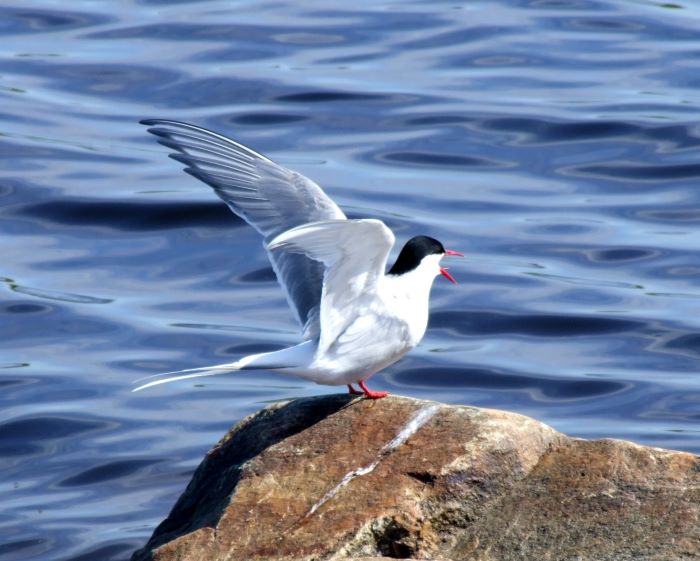 In Charlotte McConaghy's Migrations, Franny follows the migration of the Arctic tern (sterna paradisaea). McConaghy's novel is set in a fictional future in which the bird is on the brink of extinction. Currently, Arctic terns are not in danger to such a degree, as there are still more than one million of them around the world, but their habitats are threatened by climate change.

The Arctic tern is a small, grayish-white bird that ranges in length from about 11 to 15 inches, with a wingspan of between 25 and 30 inches. It holds the record for the longest observed migration journey of any bird; its yearly pattern runs from the Arctic to the Antarctic and back, covering a distance of at least 25,000 miles. Arctic terns breed in open, treeless areas, such as beaches and rocky islands. Their migration route, which takes them to Antarctica for the winter, brings some of the birds within close range of every continent.

Arctic terns are social, noisy birds who breed in colonies and ...