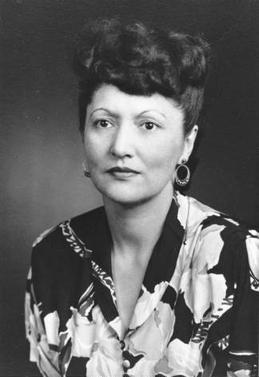 In Of Bears and Ballots, Heather Lende reflects on the contributions of Elizabeth Peratrovich to Alaskan history during a community event celebrating the activist's life.

Elizabeth Peratrovich (1911-1958) worked tirelessly to achieve equality for Alaskan Natives. Those familiar with Peratrovich likely know of her role in passing the first anti-discrimination bill in the United States: Alaska's Anti-Discrimination Act of 1945. Her powerful testimony to Alaska's Territorial Legislature is believed to have split the opposition, allowing for the bill's passage. However, her commitment to civil rights and equality was lifelong.

Peratrovitch was born in Petersburg, Alaska as a member of the Tlingit Nation, an original people of the Pacific Northwest Coast. After being orphaned as a young child, Elizabeth was adopted by Mary and Andrew Wanamaker. She grew up poor, with her father Andrew working as a fisherman and Presbyterian minister. In addition to the limited opportunities afforded ...