Virtue Signaling
This article relates to The Kindness of Strangers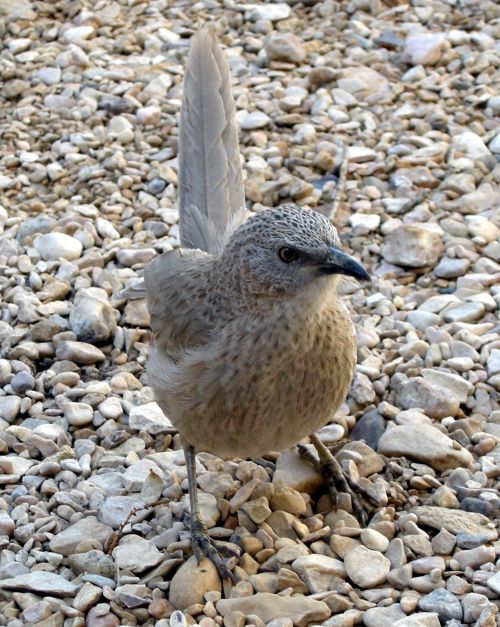 "Virtue signaling," that ubiquitous pejorative flung like so much feces across party lines by political pundits, has created a minor crisis in moral discourse. The phrase was allegedly coined by James Bartholomew in an article appearing in the right-leaning British periodical The Spectator, in which he reacted to what he saw as the rise of people who advertise their moral superiority by venting righteous outrage (arguably venting righteous outrage himself in the process). "The implication," wrote Robert Shrimsley in a follow-up article in the Financial Times, "is that the virtue-signaller does not really believe what they are saying but simply wishes to be admired as a good person."

As a political put-down, a claim of virtue signaling can be a remarkably effective way to nullify your opponent. Nobody likes a hypocrite. However, as a principle of evolutionary psychology, "virtue signaling" or some version of it may be the key to understanding our ability to conceive of morality at all.

In The Kindness of Strangers, Michael E. McCullough emphasizes the importance of reciprocity as a strategy for group survival. For example, in hunter-gatherer groups, a large kill will typically be shared among all of the tribesmen. Hunting is hard — according to McCullough, daily failure rates for hunter-gatherers range from 40–96 percent. Therefore, if a hunter shares with others what he catches himself, he can smooth out his own daily consumption, as he can expect a return the next time another tribesman makes a kill. This is an example of tit-for-tat reciprocity.

However, if you are going to share your giraffe carcass with a fellow huntsman, you want to be sure that he will one day be able to return the favor. Systems of reciprocity rely on trust, and one way of deciding whether a person is trustworthy is by their reputation. This is where "virtue signaling" comes in. In 1987, the evolutionary biologist Richard Alexander suggested the existence of "indirect reciprocity," the concept that performing acts of kindness can have benefits beyond simple tit-for-tat. Some of these acts, designed to be seen by a third party, are a strategy for bolstering an individual's reputation as a person who is likely to make good on a debt. In other words, the desire to be seen as a good person can be a survival strategy.

This kind of behavior is not unique to homo sapiens. For example, among groups of Arabian babblers, there is constant competition for the title of most altruistic — these small birds fight over who gets to be sentinel, and are even known to feed non-relatives. This seemingly self-sacrificial behavior was theorized by evolutionary biologist Amotz Zahavi to be a strategy for displaying individual prowess and strength through showing how much energy and resources one can afford to give away. An example of this behavior among humans might be a man giving money to the homeless while on a date.

Arguably, this behavior is nothing to be ashamed of. Geoffrey Miller, who has written extensively on the sexual motivations behind virtuous actions, opines, "To suggest that human moral virtues evolved through mate choice is not to suggest that human morality is sexually motivated at the level of individual behavior. Evolutionary functions do not equal proximate motivations."

Humanity's fixation on reputation was remarked upon by Charles Darwin, who wrote, "It is... hardly possible to exaggerate the importance during rude times of the love of praise and the dread of blame." Of course, Bartholomew and his ilk's gripe is really with people who want to reap that praise without actually doing anything. The man who gives money to the homeless in order to impress his lady friend is, you could argue, at least still giving.
The Arabian babbler, a bird that displays altruistic behavior
Filed under Cultural Curiosities
This article relates to The Kindness of Strangers. It first ran in the August 5, 2020 issue of BookBrowse Recommends.
This review is available to non-members for a limited time. For full access become a member today.
Membership Advantages
Reviews
"Beyond the Book" articles
Free books to read and review (US only)
Find books by time period, setting & theme
Read-alike suggestions by book and author
Book club discussions
and much more!
Just $39 for 12 months or $12 for 3 months.